Jeff and Jody Bumgardner selflessly decided to have their daughter, Ella, become an organ donor through the Children's Hospital of Georgia.
Jeff is originally from Grovetown, GA and his wife is from Eastman, GA. They have four kids including Ella, Caleb (20), Abby (19), and Ava Drew (11). Throughout their marriage they have lived across the Unites States and recently relocated to Houston, TX. Jeff has served in churches from coast to coast. From California to Augusta and many places in between.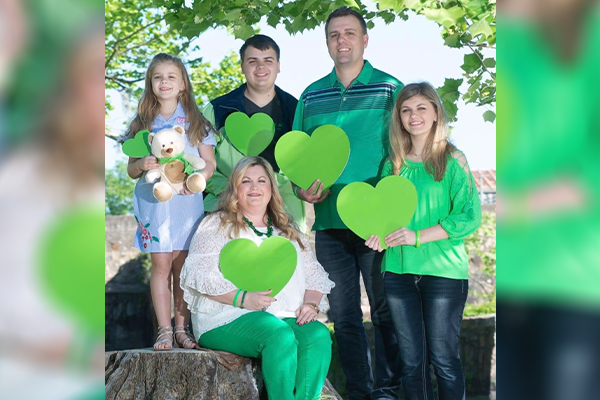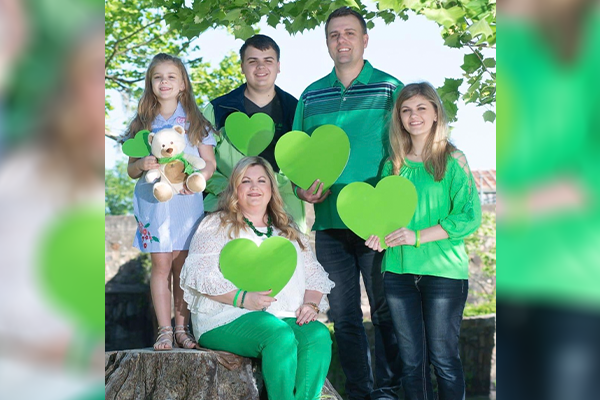 Their daughter, Ella, was 10 years old when she collapsed at church one night. "On a Wednesday night Ella and her sister were playing at church. Ella mentioned a headache. Soon thereafter she lost her vision, her ability to communicate, and then collapsed."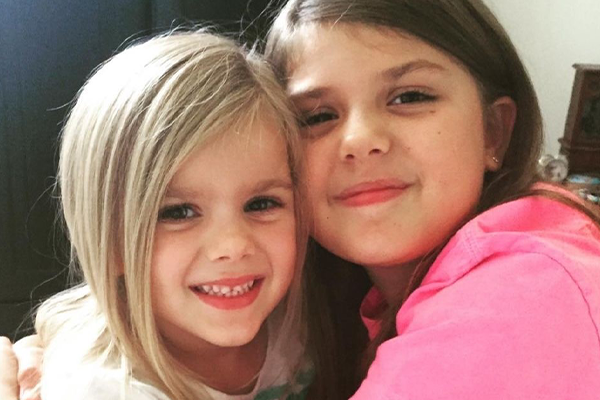 Jeff and Jody called the ambulance and had her taken to the emergency room. "The ambulance picked her up and took her straight to the ER. We were told that Ella had an AVM near her brain stem, and it had ruptured. We had no prior knowledge anything was wrong. To our knowledge she was a normal healthy 10-year-old girl until she collapsed."
Jeff recalls that "by the time Ella got to the hospital, she was slowly losing her ability to move and eventually her ability to breathe on her own. They intubated her and rushed her up for an MRI. They found the brain bleed and she was taken into surgery. In surgery, they were trying to relieve the pressure on her brain. They lost her a couple of times during surgery, but were able to stabilize her and move her to a room."
After surgery, Ella was moved to the PICU. "During this time, my wife and I were hoping and praying for Ella's miracle. They did a brain test and she failed the first one. They did a second one 12 hours later and at that point pronounced her deceased."
Ella passed away on October 7, 2016. "The word catastrophic was what the doctors used with us to explain Ella's health issue. We knew from the beginning it was going to take a miracle to pull out of it. One of the options the doctors shared with us, if Ella was not to survive this, was for her to be an organ donor."
While Ella was in the hospital, Jeff and Jody treated Ella as though she was awake in the room. "My wife and I tried not to have hard conversations around Ella's bedside. We decided to walk down the hallway as we were having these conversations. As we were walking, we saw the different rooms around the PICU and just imagined all the parents just like us praying for miracles for their kids. It was in that moment that we thought if we don't get the miracle we are praying for, maybe Ella could be a miracle for these other kids. That's when we decided that if she didn't make it, we wanted her life to help someone else's life and we made the decision for her to be an organ donor."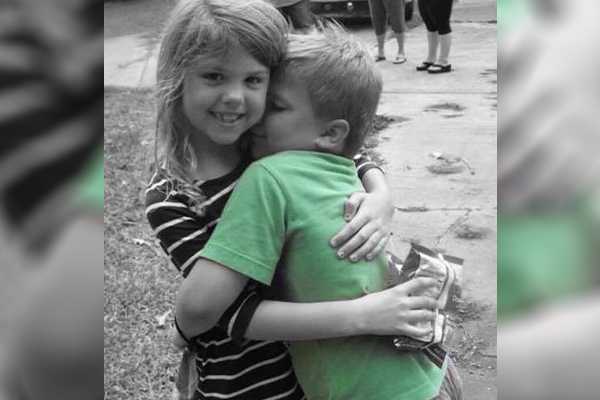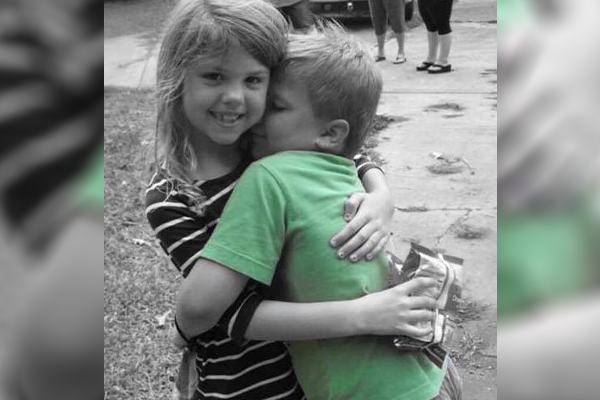 Since then, Jeff and Jody, have connected with two recipients who received one or more of Ella's organs. "One young man received Ella's kidneys and reached out to us through social media to see if he could meet us."
Another young lady named Stephanie, received Ella's heart and lungs. "She wrote and mailed us a letter in 2017."
"Ella's birthday is March 1 and on this day in 2018 we threw a birthday party for her at our church. The purpose of the party was to encourage people to do acts of kindness and share this with each other. As a surprise to my wife and family, I flew Stephanie and her then fiancé in town for Ella's party. That was our first meeting face to face with her."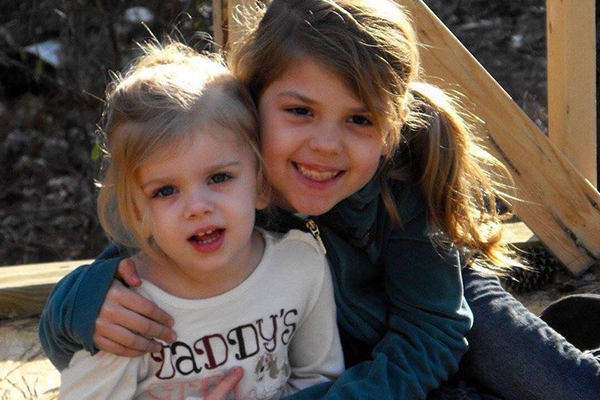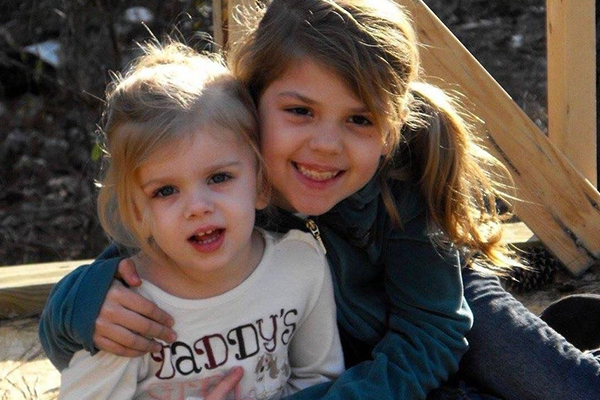 Since then, Stephanie has joined the Bumgarnder's for many special occasions. "My wife got me back one year and flew her down for Thanksgiving. As a gift, Stephanie gave us a bear stuffed animal and when you squeeze it you can hear her heartbeat. We can always hear Ella's heartbeat."
This past October 2020, Stephanie got married. "She texted me and told me when the wedding was going to be and that she wanted us to join virtually over Zoom. I didn't want to tell Stephanie that the day of her wedding was actually my birthday. I didn't want to rob her of her special day."
"On the day of the wedding we noticed that there was green everywhere, which was Ella's favorite color. When Stephanie and her husband were at the altar the pastor announced that the green was in honor of Ella and that without her this day would not be happening. The pastor also said that this day wasn't chosen by random and that it was Ella's dads' birthday. My wife and I thought it was very special."
Jeff and Jody started an organization called Ella's Gift. "We accept donations, mostly monetary and use these funds to have insulated lunch boxes created. We pack these boxes with things that kids love, like yoyo's, playing cards, stickers, crayons, bubbles, and a little testament bible. We donate these to the Children's Hospital of Georgia. It has really grown a lot. Over time we have been able to donate thousands of bags to the hospital and they go fast. We got to the point that we were able to supply bags for the entire year. Since we are in Houston now, we are looking at expanding Ella's Gift to the Children's Hospital of Texas."
Some of these kids, depending on their circumstances, are fighting for their lives. "We knew that if we could bring some sort of relief or distraction from all of the test and procedures, it would help take their minds off what is going on. That is what Ella's Gift is all about. Just loving our community, loving others, and being kind to others."
Jeff and Jody truly appreciate the Children's Hospital of Georgia and everything they do for their patients. "Our time there was terrible in terms of what we lost, but during that we feel we have gained so much through the way the hospital loved on us. One of Ella's nurses switched her scheduled workday so that she could be there with Ella and us. It's very rare for patients to have the same nurse because of their rotations, so this meant a lot to us."
"We have become very close with one of her doctors, Dr. Mary Sheram. In fact, Dr. Sheram's daughter and our youngest daughter are best friends. We all get together for different occasions. The Children's Hospital of Georgia has really become a family to us."
If there was another family going through a similar situation, Jeff says to "allow people to love on you. The temptation is to go into a dark place. A lot of that depends on personality and your family situation. Allow people to come alongside you and help you walk that road. It is very important. I would also encourage people to honor their loss. Sometimes we lose someone or something and we find ourselves just not talking about it, as if it never existed. Instead, I would encourage people to find a way to honor their loss. One of the ways my family and I do that is through Ella's Gift. Another way we do this is by making Ella a part of every celebration. Ella had a big stuffed bear that she loved. Ever since we came home from the hospital that bear has sat at our dining table with us in her chair. It is little things like that."
Jeff coauthored a book with his pastor called Green Hearts: God's Goodness in the Worst of Times. The whole book was inspired by Ella. "It is about loss, whether it is a loved one, opportunity, ability, or skill. We tell a lot of people's stories through the book. We give encouragement and advice on what to do amid tragedy."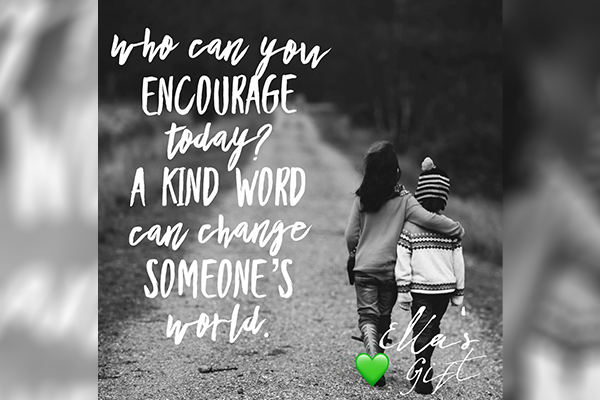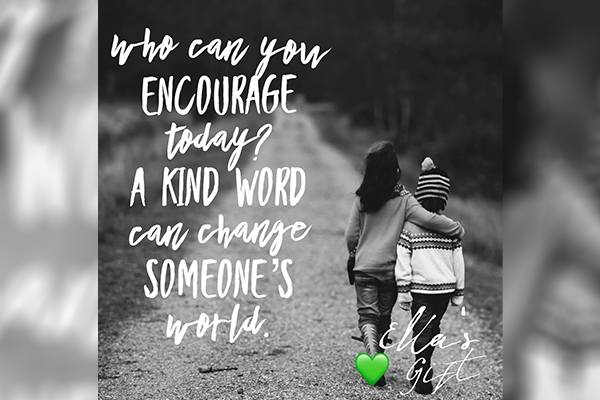 About Augusta University Health's Transplant Program
Augusta University Health is home to the 14,000-square-foot Carlos and Marguerite Mason Solid Organ Transplant Center, and over 2,600 lifesaving kidney and pancreas transplants have been performed at the medical center since 1968. AU Health is one of 19 hospitals in the United States and the only medical center in Georgia, to be selected to take part in the initial Collaborative Innovation and Improvement Network that aims to improve kidney transplantation nationwide. AU Health is also a two-time national Kidney Transplant Center of Excellence.