Aaron Washington is originally from Jacksonville, FL. He went to the University of Florida and Florida State. He earned his PhD in Chemistry. Aaron moved to Aiken, SC in 2009 to start working for Savannah River National Lab.
On August 21, 2016 Aaron's life changed forever. He had a head on collision with an SUV.
"I remember everything. I hit the car and then flew over. When I hit the ground, I sat up and assessed myself. I have a first responder background. I realized my hand was broken. When I looked down at my leg I realized my bones were partially protruding out of my skin. I thought that was not going to be good.
I ended up breaking my pelvis, so the fact that I was able to sit up was pretty interesting. They put me in an air cast, which was the most pain I have ever felt in my life. Putting the air cast on me on the ground was excruciating. Then they brought me to the hospital without pain meds."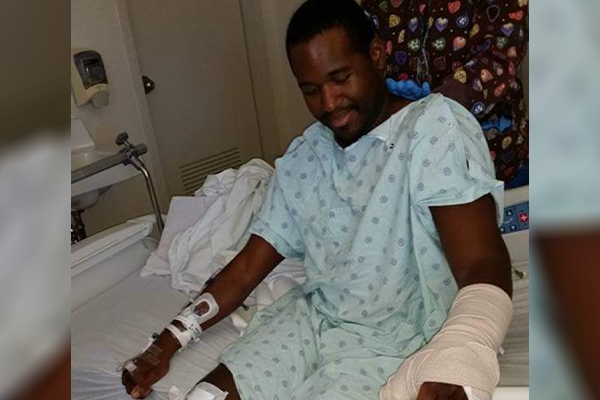 Aaron recalls seeing his pastor on the way into the hospital. The doctors told him they were going to amputate his leg. "All in all I had a total of nine surgeries at Augusta University Health. I had a broken femur and pelvis. They started out my surgery piece by piece. On the first day I received blood and on the third day they realized I had a torn aorta.
I have a plate in my femur and a skin graft to cover the wound on the bottom of my ankle. I actually lost the pulse in my foot a few times. Dr. Rosenbloom was able to fix my foot instead of having to amputate it. I still have my foot thanks to him and very grateful to him!"
He is an adjunct professor and even saw some of his students at the hospital that had gone through the nursing program. After he was released from the hospital he went to Walton rehab.
He hasn't recovered fully, but was able to play basketball within nine months of his accident. "I was able to start walking again on December 15, 2016. I was able to go on a cruise in November in a wheel chair, which was an interesting experience. I started physical therapy in October 2016, which lasted around 1.5 years. I was able to play basketball in March 2017."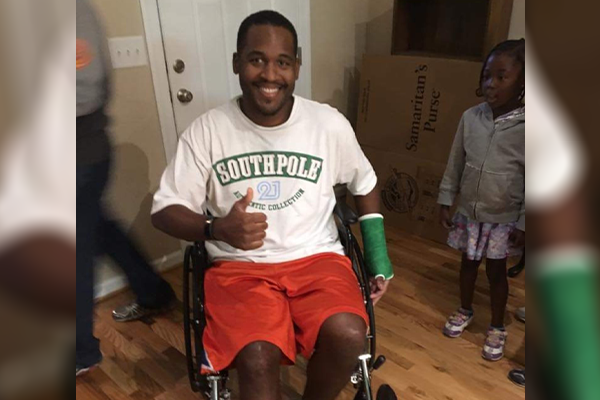 One thing Aaron expressed gratitude for throughout this process was being able to stay home with his daughter. Through that experience he actually discovered his daughter was having transient ischemic attacks, also known as TIA. "While home with my daughter, I noticed that she was having a minor stroke. She was six at the time, currently 10. My dad passed away from a stroke when I was 11 and I was the only one at the house with him."
His daughter had been having minor strokes for a while. She ended up having brain surgery. If left untreated she would have eventually had a major stroke. Before the surgery her chance of having a stroke was 94% and now it is 5%.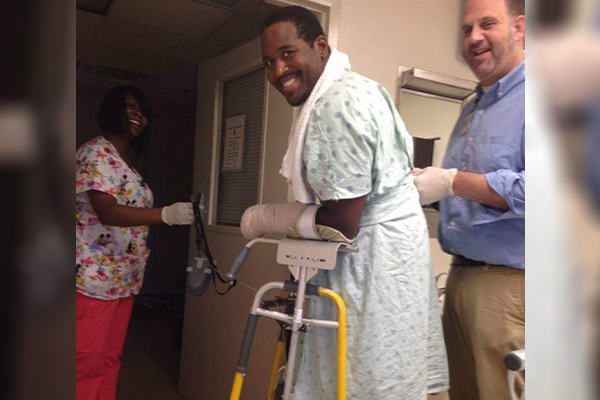 Aaron experienced a lot of trauma and has been actively recovering since his accident in 2016. "It was a long battle. I still have some hip problems. I am very grateful for all of the medical staff at Augusta University Health. I am thankful for that they got me back to health and my family."