AU Health has created a new SHINE Award to recognize the outstanding work of clinical staff. A new department will be featured each month. If you are interested in having your department featured, please email Laura Cain.
Two award recipients will receive preferential parking for one month in the Harper Street parking deck. February's recipients are Breyanna Crawford and Kambre Curry, both from the Adult ER.
The Augusta University Medical Center Adult Emergency Department is a 61-bed full-care emergency and trauma medical facility.  The Emergency Department is staffed 24 hours a day, 7 days a week by emergency medicine faculty and residents – all of whom are board certified, or residency trained in emergency medicine.
The emergency department provides care for over 85,000 patients yearly and more than 1,500 trauma patients.  Providing life-saving medicine and procedures along with patient and family care services is the pride of the Emergency Medicine Team at Augusta University Medical Center.
The Adult ER is part of a level 1 trauma center that boasts an EDICU, Psychiatric evaluations, telemedicine services, and is home to the Center of Operational Medicine. The COM's goal is to promote excellence in emergency medical care through education, training, research, and operational support. ER COM providers receive training in Disaster medicine, Event medicine, International Medicine, Maritime medicine, Tactical/ Military medicine, and Wilderness medicine.
MEET OUR STAFF
Adult ER Physician: Taylor Haston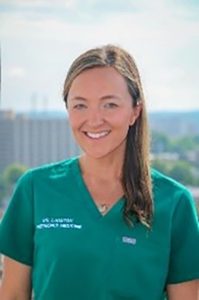 Dr. Taylor Haston is Associate Professor of Emergency Medicine and Director of the Wilderness and Survival Medicine Section within the Center of Operational Medicine at The Medical College of Georgia at Augusta University. She is a GME Wilderness Medicine Fellowship graduate and is now the Program Director for the Wilderness Medicine Fellowship at the MCG. She is Faculty Advisor of the Wilderness Medicine Interest Group and Director of the Wilderness Medicine electives for both medical students and residents. She is actively involved in other academic fellowship programs within the department, serving as an active faculty member and educator and fulfilling leadership roles within these programs which include: EMS, International Medicine/Global Health, Ultrasound, Telemedicine Critical Care, Pediatric Emergency Medicine, Event Medicine, as well as working medical support at events such as the Masters Golf Tournament, Steeplechase, USA Cycling Races, and traveling abroad teaching US courses and leading medical students on international missions.
Taylor is from Charlotte, NC, but has resided in Augusta for over 10 years. She loves to spend time with her family and friends, prefers to be outside engaged in outdoor activities and sports, hiking, traveling, and of course devoting most of her free time to her two dogs, Lucha Atacama and Wilder Wilkinson. Of note, Lucha was rescued from the Atacama Desert in Chile, South America, while Dr. Haston was providing medical support for an ultramarathon race that took place in that region.
Adult Psych MD: Dr. Erin Dexter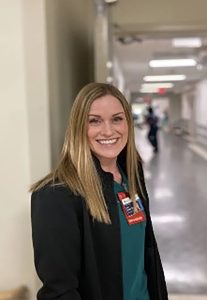 Dr. Erin Dexter is a Forensic Psychiatrist who joined the faculty at Medical College of Georgia in 2020. Dr. Dexter was initially appointed in the Department of Psychiatry and Health Behavior, caring for patients committed to one of the state hospital's forensic psychiatry units.  In February 2022, Dr. Dexter transitioned to the Department of Emergency Medicine where she currently serves as the director of the Emergency Psychiatric Service. In this position, she enjoys the balance of patient care with clinical teaching. She works closely with learners of all training levels and varying disciplines.  Dr. Dexter earned her medical degree from the University of Kansas School of Medicine, completed her residency in General Psychiatry at the Medical College of Georgia, followed by a Forensic Fellowship at the University of South Carolina School of Medicine at Columbia. Outside of the hospital, Erin enjoys prioritizing time with her husband and their 5 children at home.  She and her family are committed to support of CHOG through their non-profit organization, AlexStrong Foundation.
ER APP: Shane Lindsay PA-C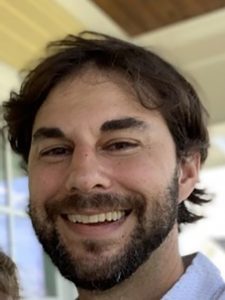 Shane Lindsay graduated from the MCG PA program in 2012 and has been working in the AU ER since then. When he is not at work he enjoys spending time with his wife and three children ages 10, 13 and 16. His other interests include hiking, playing stringed instruments and studying wildlife.
Resident: Emilie Offerman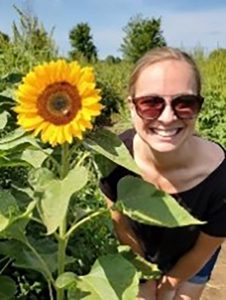 Hometown: Spring Grove, IL
Undergrad: Bradley University
Medical school: Kansas City University
Hobbies: hanging out with my dog, gardening, hiking
Clerk: Breanna Nickol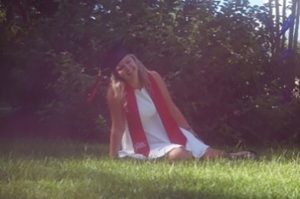 Hi, I'm Breanna! I am a first-generation alumni from Georgia Military college. I currently hold an Associates in Education with a dream to make a difference in the education of the world. I am on my way to graduating from AU with a Bachelors in Sociology. In my free time, I like to hang out with friends and find new places to explore!
Pharmacy: Richard LaCoursiere
I was one of the original members of th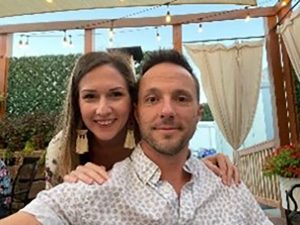 e small team hired to set up the ED pharmacy service several years ago. Since then, I have been blessed with a lot of great team members, both pharmacy and non-pharmacy. My ED family has been extremely supportive and propped me up throughout a global pandemic, staffing challenges, drug shortages, and the general mayhem of ED life. I love coming to work having no idea how my day will look and knowing that every day I have a chance at making a difference in someone's life. I get to help make sure patients are getting optimized drug therapy and I also get to see and learn about something new every day. The most rewarding part of my job is teaching the things I have learned to pharmacy students and residents as well as the nursing and medical staff and seeing them apply those lessons to patient care.
Outside of AU, I am a husband to Molly and father to Hope (angel baby) and Jack (1 year old), who just got a puppy for his first birthday in September. I like to hang out with Molly, take the boys on walks through the woods, mountain bike, rock climb, go camping, read, and sit by a fire. I am also always up for a karaoke night with friends.
ECC: Rebecca (Becky) Fortson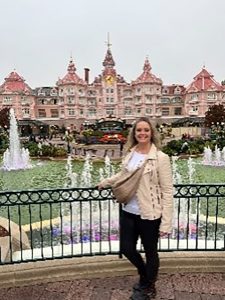 Born and raised in the Augusta area. I have spent a good deal of my life in the halls of AU. I was a volunteer (or candy striper as they were known during my day) for about 4 years. During my Senior year at Evans High School, in 1990, I was hired as a clerk in the ER at MCG. I then transferred over to the outpatient Psychiatry Department as a clerk while going to GMC/Augusta Campus.  Thinking EMS would help me learn more about the medical field, I became an EMT in 1991. I first worked with a Richmond Ambulance Service. I have also worked in the University Hospital Emergency Room, for Warren County EMS and for Lincoln County EMS. Although I had hoped to become a nurse, life kicked in with bills, a husband and the addition of an amazing special needs daughter in 1995 I stayed home for the first two years of her life and returned part time to EMS working for Rural/Metro Ambulance Service. I came to work at AU in January 2001. I am the only original hire left in the ECC. I took the first call into the ECC and was able to take the first request for service and dispatch it for AirCare as well. I became Lead Comm Spec in June 2022. It has been fun and challenging to learn the new role and responsibilities with the implementation of AirComm alongside the Emergency Communication Center duties. I plan on finishing my education so that I may continue to grow with AUs vision of our future.  My daughter (who is 26) and has far exceeded anything that was predicted about her future in 1995. I love to spend my off time with her, planning our next Disney adventure and planning my own trips as much as possible.
Adult ER RN: Breyanna Crawford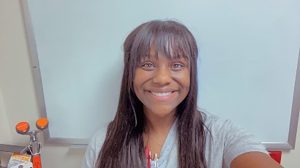 Hey guys! My name is Breyanna aka Bre. I have been a part of the AU system since 2016. I started off as a unit clerk and progressed to PCI once getting into nursing school. Now here we are, a registered nurse in the ER. Literally my dream job! I have been in the emergency department for the past 2 ½ years—some would say this is my second home lol. I have been truly blessed with a job that is so rewarding and has helped me become the woman I am today, and for the co-workers that have turned into family. I would not be the nurse I am today without my amazing preceptor Sarah Garnell. She always inspires me and pushes me to my full potential since day 1 and has never given up on me, even when at times I couldn't see my own potential. I am truly blessed! I can't thank God enough for this path and this journey. Last but certainly not least I would like to give a huge shout out to my son, Ryan Ellis. He has given me strength beyond measure, especially on days where I feel defeated or not enough, he is always there to saying, "mommy you are the bestest in the world". Little does he know that statement makes me feel invincible!
Radiology: Phillip Teague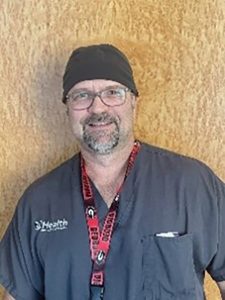 My Name is Phillip Teague. I am a native of Augusta, Ga. I am a 1987 graduate of Evans High School and a 1990 graduate of The Medical College of Georgia Radiology Program. I have been employed here at AU for 33 years as a Radiologic Technologist and have worked in the Emergency Room for last 19 years. I am married and have one daughter in High School. I like to fish, work out at the gym and work in the yard. And I am an avid Georgia Bulldog fan. GO DAWGS!!
Adult Psych RN: Jason Turboysky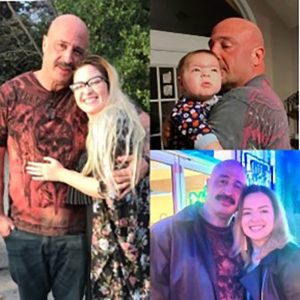 30 years of nursing. Father of 5. Grandfather of 2 and still kicking. lets just go with the cliche that good staff make a good nurse and I  work with some of the best. Also, I've started a go fund me page called "help Jason retire."
Medical Assistant: Kambre Curry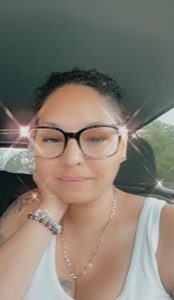 I am the mother to a 17-year-old daughter, 3 dogs and a cat. I am a native, born and raised here in the CSRA. For most of my adult life I didn't know what I wanted to do as far as my career was concerned. I worked in research on campus of AU (MCG) for many years. In 2014, I decided I wanted to be in health care. I quit my job, went back to school to obtain my EMT license, making that the beginning of my health care career. I went on to obtain my AEMT license and then my paramedic license. I started working in the ED at AU in December of 2021. Piquing my interest further into the medical field I have decided and have been accepted to the nursing program at ATC. I start in January of 2023.
PCT: James (Wade) Yarbrough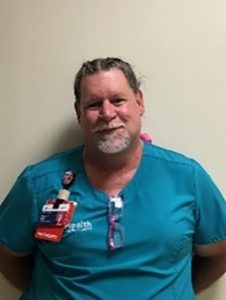 My name is James Wade Yarbrough and I have been a PCT in the Adult ER at Augusta University for 2 years.  Before coming to the ED, I worked as a Dialysis technician, and as a CNA at a local nursing home.
Prior to obtaining my CNA, I worked as an EMT-I for 12 years serving Burke, Mcduffie and Warren Counties.  I have been married for 28 years and have 2 kids.  My hobbies include hunting, fishing, and working on my Jeep.
ER Med Tech: Betty Scott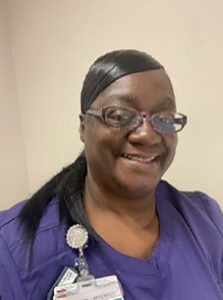 My name is Betty Scott and I'm a Pharmacy /Med History Technician here at Augusta University Medical Center. My goal is to one day become a Patient Advocate that I may have a voice for the patient and their continuity of care. My biggest achievement is God's will to allow me to rear three beautiful, smart, talented, hardworking kids. Also, to achieve many of the goals I have set for myself.  This includes CNA, Medical Billing and Coding, Pharmacy Tech and Medication History Technician.
Psych Tech: Kenneth Holliman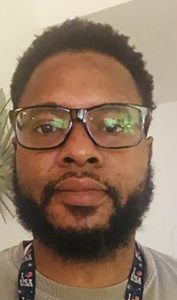 My name is Kenneth Hollimon. I'm a 46 year dedicated father from Augusta, Ga. I have worked at Augusta University Medical Center as a Mental Health Technician II for nearly 19 years. I currently attend Augusta Technical College where I'm studying to be a Diagnostic Medical Sonographer. In my spare time, I love to spend time with my daughter and close friends. One day I plan to complete my degree and pursue a successful career in Sonography.
Transport: Asia Carter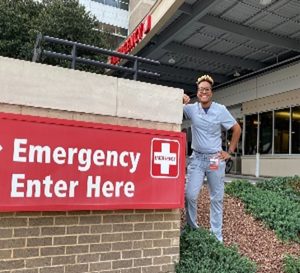 My name is Asia. I am from Waynesboro, Georgia. I'm a Transporter in the Emergency Department at AU. I have worked at AU for two years. One of the main things I love about my job is being able to help and serve others. I get a chance to learn and grow every single day while working in the ER. The things I learn at work help me continue my education and work towards my goal of being a Paramedic (maybe nurse) in the ER. I love serving and interacting with the patients and working alongside the ED staff. In my free time, I love traveling, fishing, photography, spending time with family/ friends, and going to the beach.
Environmental Services: Argenis Garcia Villanue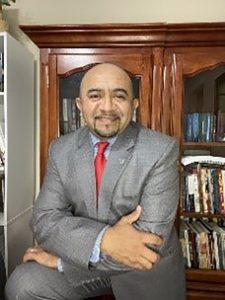 I am Argenis Garcia Villanueva, married. I came from Puerto Rico to Savannah GA, where we lived by nine months, then we moved to Augusta on November 25th, 2015. My name Argenis is Greek, but my two surnames "Garcia Villanueva" are Spaniard and Italian where my ancestors come from.
I have two children: My oldest daughter is studying to become a Nurse in National University-Puerto Rico, and my youngest daughter is in 12th Grade.
In this walk-through life, I became part of Government Chaplain Corps. at Puerto Rico Emergency Management Agency/FEMA as Zone 10 Chaplain Coordinator since December 2010 through February 15th, 2015. It was an awesome experience that made me grow up serving to Puerto Rican people in time of need and crisis.
About my educational background, I got a bachelor's degree in Arts at Cary Bible College, Lindsay CA. Music is my passion, especially classical music, opera and Italian singers like Andrea Bocelli, Laura Paussini, Luciano Pavarotti, Il Volo, besides other singers.
Many blessings come to my life, so one of those is: I am so glad to be part of Augusta University Health since December 14th, 2015, where I also have a big family, and this is my slogan: "It's a pleasure for me to serve here". I started as Floor Tech; it was a challenge for me trying to performance a new job, new experience, new culture, new adventure, but all these things together have given me a nice experience and new skills.
On February 14th, 2022, I was promoted to 1st Shift Lead Tech (ER, ICU's & NICU). It has a great experience that has made me develop another chapter in my life.
Another challenge I have is to complete a master's degree in Counseling because I would like to serve better to our country, to our people. May God bless everybody who works in this Hospital.
Respiratory Therapy: Raymond McHatton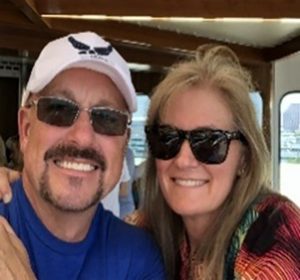 My name is Raymond McHatton. I'm an Air Force veteran.  I've been a Respiratory therapist at Augusta University Medical Center for 16 years. I Graduated from the Medical College of Georgia in 2006. I love working at AU and I'll be here until I retire in 2027. I've been married to my high school sweetheart for 40 years who is also an MCG graduate. I have two Kids. A daughter who is an RN from AU and a son who is an engineer from Georgia Tech. My Hobbies are fishing, hunting, working out, cruising and a good tequila!