The Division of Nephrology staffs an inpatient renal and transplantation service at the Medical College of Georgia at Augusta University.
Consult services at the Medical College of Georgia at Augusta University and the VA Medical Center cover the spectrum of acute and chronic renal failure, acid-base/electrolyte disorders, immunologic renal disease, hypertension and renal artery disease.
Outpatient activities include the hemodialysis center and clinics in renal transplantation, peritoneal dialysis follow-up and general nephrology. Conferences include nephrology grand rounds, renal biopsy, renal imaging, journal club and problem case conferences. Opportunities for clinical research are available with current areas of interest including dialysis, hypertension, transplant immunosuppression, renal osteodystrophy and renal-endocrine interactions.
Inpatient Dialysis
Inpatient Dialysis formerly was contracted to an outside vendor and lest year AUMC decided to take ownership of hemodialysis. Under the leadership of Jennifer Allen and her excellent team, it is now costing $382 per unit of service, down from $616.  Our volumes are up and our expenses are down.
Meet the SHINE Winners
Leighton R. James, MD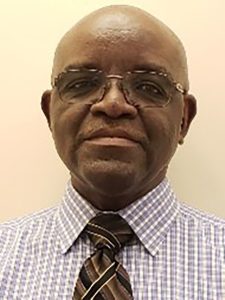 Dr. Leighton originally came to Augusta from the University of Florida at Jacksonville and was initially hired at the Charlie Norwood VAMC to be the Chief of Nephrology.  He transitioned to full time faculty here at Augusta University in June 2021.  Since that time, he has taken on greater and greater clinical loads as the nephrology division has faced a smaller faculty pool and increased demand for services. Leighton has taken on the educational needs of the division as well, gladly stepping in to take over as the Nephrology Fellowship Program Director in July of 2021, delivering many of the didactics on his own, and ensuring that our fellows receive a superior clinical experience.    
Leighton is a leader in terms of patient clinical load.  His clinic profile in the Medicine clinic is frequently overbooked, as he chooses often to make additional time for patients who have more immediate needs.  He is continuously taking responsibility for making sure patients have the best outcomes and that patients are not simply "a number".  His patients hold an especially high opinion of him and appreciate the efforts he puts into the patient/physician relationship.  In addition to many weeks of hospital inpatient rounds and a large clinical profile, Leighton also continues to maintain about 100 dialysis patients in Augusta and Hephzibah that he rounds on monthly.  He also serves as the Medical Director of 2 dialysis units, one in Augusta and one in Hephzibah.   Even in a very overstretched clinical environment, Leighton somehow remains patient and shows an admirable attention to detail in terms of patient needs.  
Jennifer Allen, MSN, BSN, RN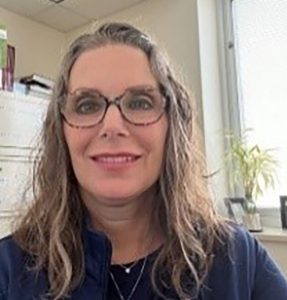 Jennifer has 23 years nursing experience and came to AU in 2019 as the liaison between AU and Fresenius with the overall mission to bring dialysis in-house. Jennifer had 14 years of experience at University Hospital (Piedmont); first as a staff nurse, then a charge nurse, then the Program Coordinator. While there, she oversaw a 2.1 million dollar renovation of the dialysis unit and kept the program on budget while performing approximately 6,000 dialysis and apheresis treatments per year. Initiating the new program at AU, Jennifer hired every nurse and tech via recommendation from other nurses and techs, hence we have the best of the best, and it shows. We had a very successful Joint Commission visit recently and our team shines with excellence. Jennifer got her Master's degree in Nursing while navigating the challenges of COVID and opening the dialysis unit.
Jose Mario Castillo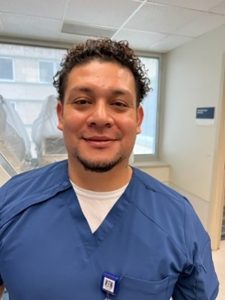 Mario has 16 years' experience in dialysis, and he not only has his dialysis tech certification, but his biomed certification as well. He received the E3 Award for excellence, which recognizes those who go above and beyond expected service. Before Mario was even on the payroll, he volunteered to come in multiple days to help Jennifer disinfect and culture 18 dialysis machines and 8 RO's in order to validate them for service. It was a big undertaking, and he knew I was struggling to do it alone. He informed me he was coming to help. There is nothing Mario won't jump to do when asked. He oversees all the supplies, ordering, making sure machines and RO's are disinfected on schedule, keeps log books accurate, and draws 62 cultures and endotoxins a month. When we were preparing for Joint Commission, he took it upon himself to educate every nurse and tech on various things that they needed to know. He is invaluable to this team.
Shelby Jones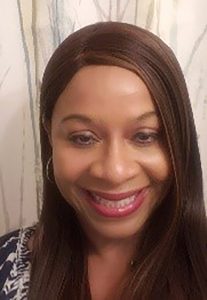 Shelby Jones has 28 years of experience as a nurse. She joined our dialysis team after working almost 20 years at the children's hospital. She is a born leader who is very conscientious and reliable. She has called in once in 19 years. She works extra when needed, and she is in charge of making the schedule for the unit, so she knows when it is needed. Shelby has been involved in the Clinical Ladder program at AU for 6 years, which helps build leadership skills via various projects and assignments. She holds a Clinical Ladder III title. She has served on committees such as Special Projects, Daisy Award, Unit Based Council, and more. In our unit, she does rotating charge duties, and spends much time working on the staffing schedule and the on-call schedule. Shelby is invaluable to the team!
Allison Pacheco, PA-C (Nephrology APP)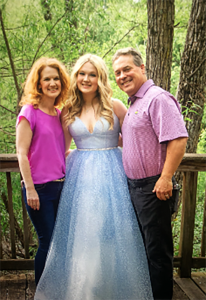 I am a native Augustan, who completed my undergraduate degree in Biology at Augusta University and then went on to complete my Physician Assistant degree here in Augusta. I have worked in Nephrology for over 22 years. My Grandfather was a dialysis patient and because of this I have a special connection with renal patients and their families.
Here at AU I have the opportunity to work in different settings including inpatient, CKD (chronic kidney disease ) office clinics, and at outpatient dialysis  centers. I have been able to work with medical and PA students for their Internal Medicine rotation. Our department enjoys training and working with these future health care providers.
I have been happily married for over twenty-five years to my husband Ted. We have one daughter Ansley who is a graduating senior, who has participated in the Volunteer Program here and on the Volunteer Board. Our family enjoys traveling, spending time at the lake and rooting for the GA Bulldogs.
George Thomas, MD  (Nephrology Fellow)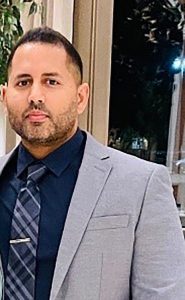 Current Position: Nephrology Fellow
Place of work: Augusta University, MCG
Internal Medicine: Central Michigan University
Hobbies: Watching sports, tv shows , biking
Future goals: Practice in the private sector in the nephrology field
Brandi McCorkle, Nephrology Administrative Assistant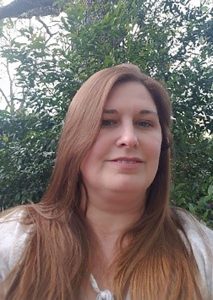 I have been fortunate to work in the Nephrology Division for 18 years now, and I have been truly blessed to work with so many wonderful people over the years.  I am from the CSRA, so when I was hired in 2004, working at MCG seemed like a natural fit.  My role in terms of patient care includes assisting with scheduling and helping patients with their calls to the nephrology office.  I enjoy thinking outside the box and I always hope to find solutions to patient issues when I can.   In terms of my educational role, I am the Nephrology Fellowship Program Coordinator, and I also am the coordinator for the Department of Medicine Translational Research Program.
Elizabeth (Liz) Thompson, LPN (Medicine 3 clinic)
I have been a Nurse for 45 years and have lived in this area since the 9th grade. I have traveled the world with my family as my father was in the Military. I graduated from Butler Highschool and went to the Technical School to get my Nursing degree. I have 2 sons ad 3 grandsons. I love my job. and hope that I can make a difference in the care that each patient deserves.
Ahmad Mirza, MD  (Transplant Surgery)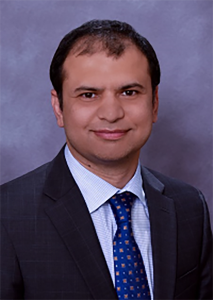 Dr Ahmad Mirza MD, works as a Surgical Director, Department of Transplant Surgery. He joined AU in August 2020.  He has been instrumental in restarting pediatric kidney transplant program at Children's Hospital of Georgia.
Kathryn Hefner, RN, Living Donor Coordinator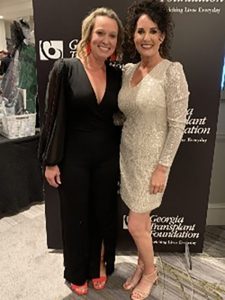 I graduated from Ga Southern University in 1997 with a BSN in Nursing.
I have worked at AU my entire nursing career. I worked in MICU for 14 years, which I loved and felt was  my calling as a nurse.  In 2011 I decided to try something else for a better schedule to accommodate life changes.
I began my job with Transplant since 2011.
I am a mother of the 3 most wonderful children. Madison 22yo currently at AU, Hannah 19yo at AU and Houston 10yo.
I am so proud of them and they are truly my greatest accomplishment in life. My greatest joy is being their mother.
Hailey Brockman, NP (Renal Transplant APP)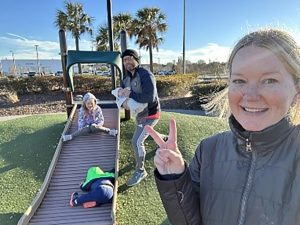 Hailey Brockman, MSN, NP-C is the lead transplant nephrology APP.  She has been with the transplant nephrology department since graduating from the nurse practitioner program here at Augusta University in 2015.  Prior to this transition, Hailey was an OG 5N oncology RN, opening the floor back in 2010 until she began working with transplant.  She is currently enrolled in the DNP program at AU and will hopefully be graduating within the year.  Hailey was recently named "World's Best Mom" by her 3 children, Poppy (7), Brix (18 months) and Briar (6 months).  She is married to Russ, who teaches at Lakeside High School.  Hailey and family love to go on trips, especially Disney World.
Cari Weaver, RN, Transplant Infusion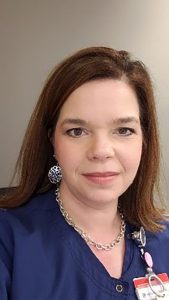 My name is Cari Weaver and I have been a nurse with Augusta University for 13 years; 6 of those years have been spent as an Infusion Nurse with Solid Organ Transplant. Each day, I witness the gift of organ donation with each of our patients and commend the families that unselfishly give the gift of life to complete strangers. Throughout my time here, I have seen many successful outcomes as well as some that may not have been expected. During each stage, I feel it is important to uplift and encourage each patient and family member as each have done the same for me. I have learned true strength and gratitude from our patients and their second chance of life.'
I have been married for almost 18 years to my wonderful husband; we have 2 beautiful daughters (ages 14 and 8) who love to dance; we also have 3 rescue fur babies who demand constant snuggles, love and snacks. Those that know me know I love talking about and showing off all of my babies. When my oldest daughter was asked what I do at work, she told her friends, "My mom stabs people all day". Well, technically she's not wrong. At the end of the day, my heart is full when I get home as it is a race between my 2 girls and 3 puppies to see who can snuggle with me first. For the first 10 minutes, I have at least 1 kid and 2 dogs in my lap. That's love!
In my free time (who am I kidding, I have 2 busy girls and 3 doggies therefore, there is no free time), I enjoy traveling to anywhere warm where the ocean meets the sand. Inhaling salt air is not only therapeutic but also intoxicating and relaxing. I enjoy sharing experiences with my family and am always looking for a new way to surprise my girls. I enjoy working in my yard and thoroughly love working in my flowerbeds. There's just something satisfying about a little dirt therapy. As a nurse, I have worked with and learned from many professionals. Today, I am so very thankful to have the opportunity to work with such an AMAZING team of surgeons, physicians, midlevel's, nurses, pharmacists, and ancillary staff.
Susan Wise, RN, Pre-transplant coordinator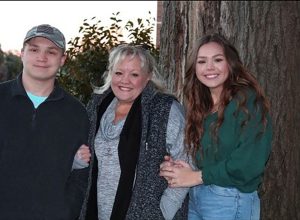 Susan Davis Wise RN, Pre-Transplant Nurse Coordinator.  Originally from Hamilton, Ohio.  Augusta Georgia became my home after traveling the world as an Army Brat.  After graduating from the Academy of Richmond County, I then graduated with my Diploma in Practical Nursing as an LPN from Augusta Technical School. After working as an LPN for 11 years, I then completed my Degree in Nursing from Excelsior University
I was fortunate to start my Nursing career at Augusta University Health, formally known as the Medical College of Georgia on July 15, 1991, on the Step-Down unit located on 5 South.  Since that time, I've had the opportunity to work In Dialysis, Special Procedures, Neuro ICU, Interventional Radiology and in my current role as a Pre-Transplant Nurse Coordinator.  I love being a Nurse and taking care of others.  I'm blessed by sharing my gift that God has provided me with to allow our AU Patient's to receive their new beginning by receiving their new Kidney.  It still amazes me by the beautiful gift the Donor's and Donor Families share with our Recipients.  I'm blessed to work with such an amazing team that facilitates the Recipients process, from introducing potential Recipients to Kidney transplant, Evaluation, Listing and Post-Transplant care. 
My most rewarding accomplishment is being a mother to my daughter Julia Morgan Wise 21, and my son Scott Charles Wise Jr. 19.  I love to travel, cook (since the pandemic), crocheting , camping, hanging out with my amazing friends and I love my family deeply.
Imran Gani, MD, transplant nephrologist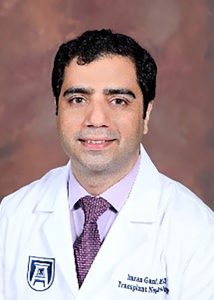 After completing my medical school training, I moved to USA for my Internal Medicine residency and Nephrology fellowship. I completed my Transplant Nephrology fellowship at Vanderbilt University. I joined MCG Dept of Nephrology after my transplant fellowship, and I have been here since.
I enjoy working with the wonderful transplant team at AUH MCG. We put in our best efforts to make the lives of our patients better. Kidney transplantation is a life changing event for those on dialysis. It gives patients a better quality of life and survival benefit.
I love to teach students, residents, and fellows. When I am not working, I love to spend time with my family. I am a nature lover and I spend time in my garden. I am happy to be part of the excellent care providers at AUH MCG.
Lynn Joyner, RN, Post-transplant nurse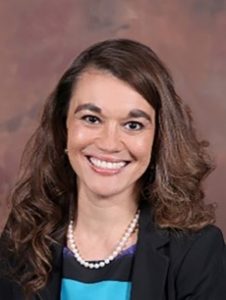 Lynn Joyner is a Registered Nurse with Augusta University Medical Center Transplant Program.  Lynn has specialized in the field of Nephrology during her 30-year career.  She has spent the last 17 years as a Transplant Nurse Coordinator both in the pre and post profession.  Lynn received her certification as a Clinical Transplant Coordinator in 2009.  Her hobbies include spending time with her family and dogs, reading, and working in the yard.
Gloria Taylor, Post-transplant social worker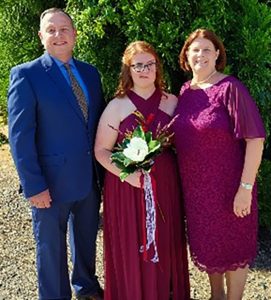 My name is Gloria Taylor. I am an Augusta native, growing up in West Augusta very close to Augusta National. I received my BA from Augusta College in 1983 and my MSW from The University of South Carolina in 1985. I came to MCG in 1989, working for the Nephrology Section as the dialysis unit social worker, covering the fellows clinic and yellow medicine (a renal service) until I moved to Savannah in 2001. A golden opportunity opened up for me to return to MCG in 2003 to work in kidney transplant as a post-transplant social worker. I am now in my 20th year with transplant! I have been privileged to work with many talented professionals throughout my career but more privileged to work with incredibly brave renal patients. Being a part of their journey has taught me so much about strength, resilience, courage and determination. I have been fortunate to have the best support system at home—my husband of 37 years, Grady and my 25 year old daughter Rachel who works for the University of Georgia. I enjoy playing word games, reading and writing cards of encouragement to college students. I am a member of Wesley United Methodist Church and sing in the celebration choir. I have two black cats, a 17 year old named Boo Boo and a younger cat named Opus. This organization has been pivotal in my life, not just professionally but personally. My daughter Rachel had a brain stem tumor removed at the age of 6 at the Children's Hospital where we spent 10 weeks and were cared for by many professionals that ask me about her even now when I see them in the halls! I have spent half my life working at MCG and feel like I have grown up here! It has been an amazing career, full of many great experiences.
Joshua Clifton, Quality Manager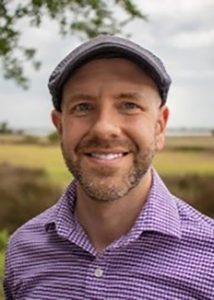 Josh Clifton is currently the Transplant Quality Manager for the AU Health Solid Organ Transplant Program.  He has been with the transplant program for over a decade and is also an alum of Georgia Southern University.  In his free time, he enjoys playing keyboard at church, road cycling, and sea kayaking.
Paul Beck, RN,  Outreach Nurse Coordinator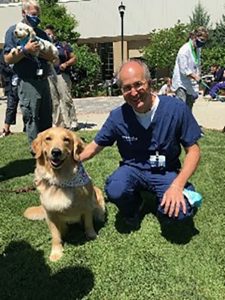 Graduated from Augusta College in 1995.  Worked as a hemodialysis/peritoneal dialysis nurse.
Nurse for approximately 13 years before joining the Transplant team in 2009.
Personal interest include:  cooking, gardening, traveling
Troy Warren, Environmental Services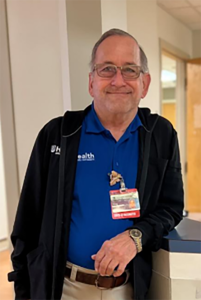 Troy Warren has been employed with the AU Health system since October 11, 1999. He was born and raised in Augusta, Georgia and his special hobbies consist of Nascar Racing and visiting with his family and friends. He enjoys working with his team here at AU Medical Center and is willing to assist in any area where needed. He appreciates and is humbled by this recognition.
Anatolij Horuzsko, Research PhD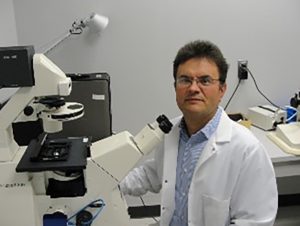 I am a transplantation immunologist and cancer biologist with a longstanding interest and expertise in molecular and cellular mechanisms of transplantation tolerance, prolongation of allograft survival, cancer initiation, progression and cancer immunotherapy. My PhD research was based on clinical immunology studies in patients with thyroid cancer. As a medical doctor at the National Institute of Hematology and Blood Transfusion, Budapest, Hungary, I was involved in clinical research in a bone marrow transplantation program for development of treatment for patients with cancer. As a postdoctoral fellow at the Division of Immunology of the National Institute for Medical Research, Mill Hill, London, UK, I expanded my research on organ/tissue transplantation and tolerogenic function of HLA-G. As PI or Co-Investigator on several NIH- and Foundation-funded grants, I laid the groundwork for the proposed research by characterizing molecular and cellular mechanisms of transplantation tolerance, immunosuppression, cancer initiation and progression. In addition, I successfully administered these projects (research protections, budget, staffing), collaborated with other researchers, and produced several peer-reviewed publications from each project. As a result of these previous experiences, I am aware of the importance of frequent communication among project members and of constructing a realistic research plan, timeline, and budget. A major aspect of our current experimental work focuses on the contribution of HLA-G to transplantation tolerance. We demonstrated a novel mechanism by which HLA-G dimer inhibits the cytotoxic capabilities of human CD8+ T cells via downregulation of Granzyme B to prolong human renal allograft survival. We also study the role of Triggering Receptor Expressed on Myeloid cell-1 (TREM1) in the pathogenesis of inflammatory disorders and immunopathologies. Our current work demonstrated that TREM1 is instrumental in chronic inflammation leading to the development of inflammatory-associated liver cancer.
Ashwin Ajith, Postdoctoral Research Fellow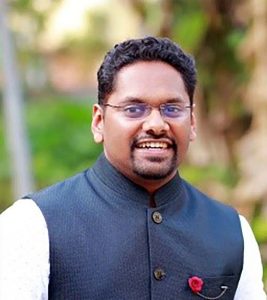 I am a Post-Doctoral Fellow at the Georgia Cancer Center, Augusta University. I have a broad background in human immunology, with specific training and expertise in assessment of immune cell trafficking and their modulation during transplantation. My graduate research focused on the role of HLA-G in promoting kidney allograft survival and investigating the impact of TREM1 in liver injury/fibrosis. Our lab has also developed a humanized mouse model system for the personalized assessment of donor-recipient compatibility in kidney transplants to improve long term graft survival. Currently we are investigating the growing role of B-regulatory cells in long term allograft survival and mapping the impact of TREM1 in altering the tumor microenvironment. I am passionate about advancing our understanding of the human immune system and finding new ways to improve patient outcomes in transplantation and cancer treatment.
Tracy Miller,  BHS, MLT (ASCP) Clinical Research Associate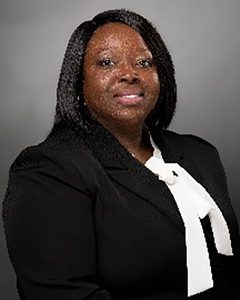 Tracy L. Miller, is a Certified Clinical Research Associate, at the Clinical Trials Office at Augusta University and has worked at the Medical College of GA since 2002. Having 20 years of experience in research and clinical trials, Ms. Miller has coordinated research in various departments across campus, to include the Georgia Prevention Institute, Infectious Diseases, Pulmonary, Nephrology, Kidney Transplant, and most recently Urology and Tumor Bank at the Georgia Cancer Center.
Ms. Miller graduated from the Medical University of South Carolina (Charleston) with a Bachelor of Health Science and also obtained a Medical Laboratory Science degree from Midland's Technical College early on in her career path to Research Science. She is certified by the Association of Clinical Research Professionals (ACRP) as a Clinical Research Coordinator (CCRC) and is also a registered Medical Lab technician from the Association of Clinical Pathologists (ASCP).
An avid community activist, Ms. Miller is an associate member of the Concerned National Black Nurses Association of the CSRA, a local branch of the National Black Nurses Association; Community Cancer Educator, trained in Breast Cancer Education by the Georgia Cancer Center at Augusta University; American Public Health Association member where she is Policy Reviewer for the Ethics and Health Administration sections and held a leadership role as Section Council; He most recent opportunity has been volunteering as a Committee Member with LAUNCH Augusta (Leaders and Adolescents Uniting to Navigate Careers in Healthcare, Inc), a non-profit organization in partnership with Doctor's hospital and the Office of Diversity, Equity and Inclusion and the Augusta University aimed at increasing diversity in healthcare professions by educating youth (1st-12th grade).
Kendall Williams, Study Coordinator Research Assistant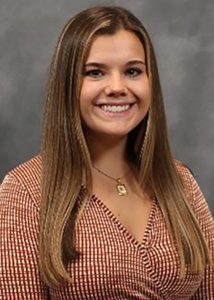 I was born and raised in Augusta, Georgia, and have always had an interest in medicine. In my free time I enjoy traveling, live music, and hiking. After graduating from the University of Georgia in 2021, I began my journey in clinical research at Augusta University. In the past 2 years, I have learned so much about the importance of research in medicine. I'm proud to be a part of the crucial research being done locally to find ways to improve the quality of life for people living with life-altering diseases, such as chronic kidney disease and lupus. I'm honored to work with such dedicated physicians and coordinators that genuinely care for the people of Augusta. 
Torri Blackmon, Research Associate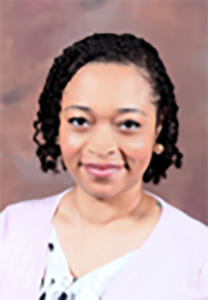 Torri Blackmon has been a Research Associate at the Clinical Trials Office of Augusta University since 2016. She has worked in multiple disciplines; to include Nephrology, Kidney Transplant, Pediatric Neurology, Pediatric Hematology, and Cardiology.
Ms. Blackmon graduated from Augusta University in December 2014 with a Bachelors Degree in Biological Sciences. She previously worked as a Research assistant with the Joseph M. Still Research Institute.
Carol Smith, RN, CCRC, Director, Clinical Trials Office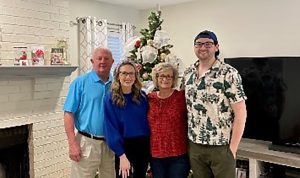 I have been with Augusta University for 18 years, all of them in clinical research.  I am a proud graduate of Augusta University (Augusta College as it was known in 1986 when I graduated) and the beach is my happy place! Have been happily married for 39 years and have two children, Erin and Zach.