Patients and employees have a new option for filling prescriptions – on their phones.
As part of the new software upgrade recently installed by AU Health Pharmacy, patients can order prescription refills through RX Local.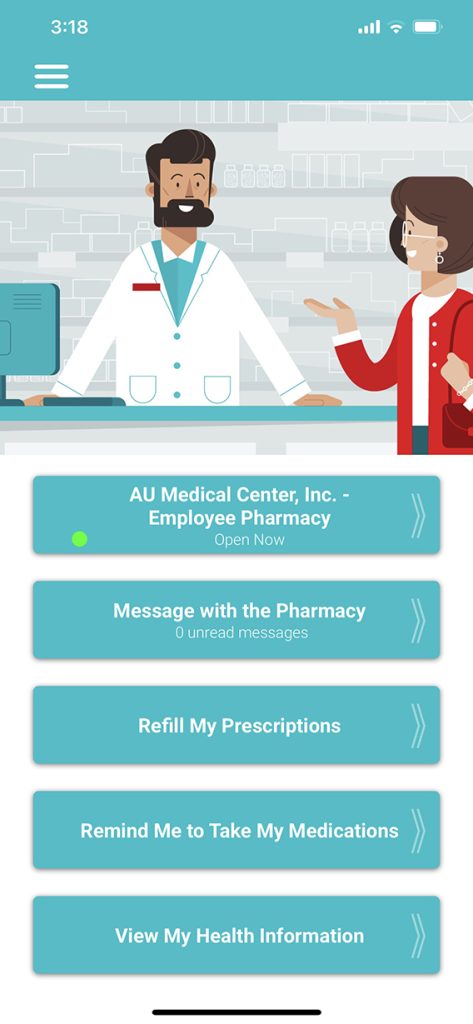 The app offers three main benefits for patients: access to their pharmacy profile, the ability to refill prescriptions in the app, and the ability to set reminders to refill prescriptions. Patients can also choose their pickup time.
"If they have questions, they'll be able to instant message with pharmacy staff, similar to the way physicians do in Cerner," said Pharmacy Manager Dr. Rashad Darby. "The message goes directly into the Pioneer computer system and pops right up at the pharmacist's computer."
Patients can manage prescriptions for their families through a single account in the secure app.
This system not only makes managing prescriptions easier for patients, but it also reduces the amount of time pharmacy staff spend on the phone. Because the prescription goes straight into queue on the pharmacist's computer, staff can begin work filling the prescription faster, improving customer service at all of AU Health's pharmacies.
RX Local is available now on Google Play or the App Store.