As part of the Neuroscience Center of Excellence, the Georgia Department of Neurosurgery at Augusta University's mission is to deliver excellent patient care, provide superior education to the resident staff and the community as a whole, and engage in innovative research. We are proud of the award-winning Children's Medical Center at Augusta University, our nationally recognized patient-centered care approach, and the Augusta University Gamma Knife Center.
Accomplishments of the neurosurgery department include performing a high volume of diverse types of neurosurgical procedures, robotic purchase, Level IV Comprehensive Epilepsy center, advanced Comprehensive Stroke Center, high volume of clinical and research publications, high board scores amongst neurosurgical residents taking the ABNS Primary Neurosurgical Examination, active involvement in medical student teaching, first place in NREF Cushing Bowl, participating in the 19th Annual Neurocharity Softball Tournament, presentations and posters at regional and national conferences (GNS, SNS, AANS, AMWA), sending neurosurgical residents to national courses to further enhance their neurosurgical skills, monthly wellness events for the neurosurgical residents, and hosting Neurosurgical Symposium in August.
Two award recipients will receive preferential parking for one month in the Harper Street garage. Those recipients are Sabrina Cunningham and Daryl Nolt.
Meet our SHINE Awardees
Laurel Jones
Residency Program Coordinator, Department of Neurosurgery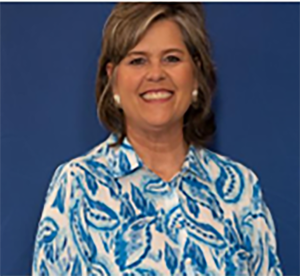 I began my career in the medical field in 1983, after graduating from Augusta Tech as a Medical Assistant. Over the last 40 years, I have worked in Family Medicine, OB/ GYN, Oncology and, of course, Neurosurgery. I gained immeasurable experience and grew with each job change and the people I worked with/ for.
I'm thankful and blessed to have worked the past nine years as the Residency Coordinator in the Department of Neurosurgery at Augusta University. This position has been rewarding in so many ways. I feel I have been an asset to the department, as well as a good 'work mom' to our residents.
I spend my free time spoiling my seven beautiful granddaughters, playing tennis and traveling.
Daryl Nolt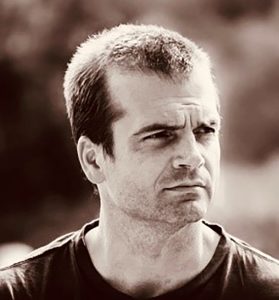 Daryl Nolt BSN, RN, CCRN, CMSRN, SCRN is a critical care nurse for the Augusta University Medical Center. With over 14 years of Neuro Intensive Care Unit experience, Daryl specializes in caring for the neurologically sick and injured. His responsibilities include charge nurse, educating onboarding staff, and providing high quality nursing care for AUMC's patients and families. He graduated from Columbus State University with his BSN and currently holds three national certifications. Developing a culture of excellence and teamwork is the foundation of everything he does professionally. On a personal note, Daryl loves international travel and enjoys experiencing LIFE from another culture's perspective.
Sabrina Cunningham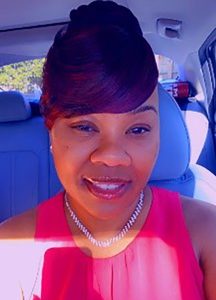 Sabrina has been employed with AU since 2007, She is a Lead Surgical Technologist for the Neurosurgery service. Sabrina was born and raised in Augusta, Georgia, and graduated from Augusta Technical College. Sabrina's duty is to make sure the operating room is set up adequately with equipment and supplies needed in surgery for the day. Sabrina also works closely with the nursing staff and doctors to ensure that the patient is safe. Passing surgical instruments is not all that a surgical technologist does. Sabrina is behind the scenes putting in all the effort to make a difference in the patient and the patient family's lives, that is what motivates her. At the start of the shift, she performs a sterile scrub and sets up a sterile field that has everything needed for the procedure. Her goal is to have an open mind to stay focused for the safety of the patient needs every day. A side from work, she loves to shop, read, and binge watch TV shows. She is an easygoing person, a good listener, and loves to laugh.
Dr. Krishanan Dhandapani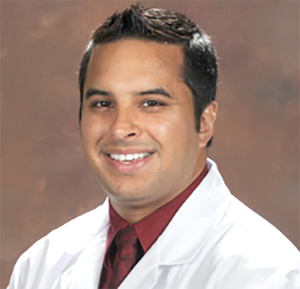 Dr. Dhandapani received his B.S. in Physiology and Neurosurgery and M.S. in Physiology from the University of Connecticut followed by a Ph.D. in Molecular Medicine from the Medical College of Georgia. Upon completion of a fellowship at the University of Connecticut Health Center, Dhandapani joined the MCG faculty in 2005. He currently serves as Professor and Vice-Chair of Research in the Department of Neurosurgery and has overseen the growth of basic and translational research within the department. His research is focused on understanding the mechanisms of cerebrovascular dysfunction after traumatic brain injury and stroke. He is actively involved in service, both locally and nationally, including extensive contributions to study sections at the National Institutes of Health, Department of Defense, and American Health Association. He has mentored eight Ph.D. students, 36 medical students, five research fellows, and actively participates in neurosurgical resident research. He has published 98 peer-reviewed manuscripts, holds four patents, and his laboratory has been continuously supported by multiple grants from the National Institute of Health. Based on his contributions, he was honored with the Distinguished Faculty Basic Sciences Award, Outstanding Faculty Award, Jag20 Young Alumnus Award, Distinguished Research Award, and the 2015 Distinguished Alumnus Award.
Also nominated: Berkley Shields.