Guests can stop by the Healing Arts Gallery Wall on the second-floor skywalk to see the works of Lucy Weigle until Aug. 29.
With a degree in art from Auburn University as a start, Weigle has continued her pursuit of painting and teaching as a career. She established herself as an artist and leader in both Augusta and the state of Georgia. She often strives to keep art as an important part of her community life. Her specialties include acrylic and often mixed media, combining paints and collage to create texture and pattern.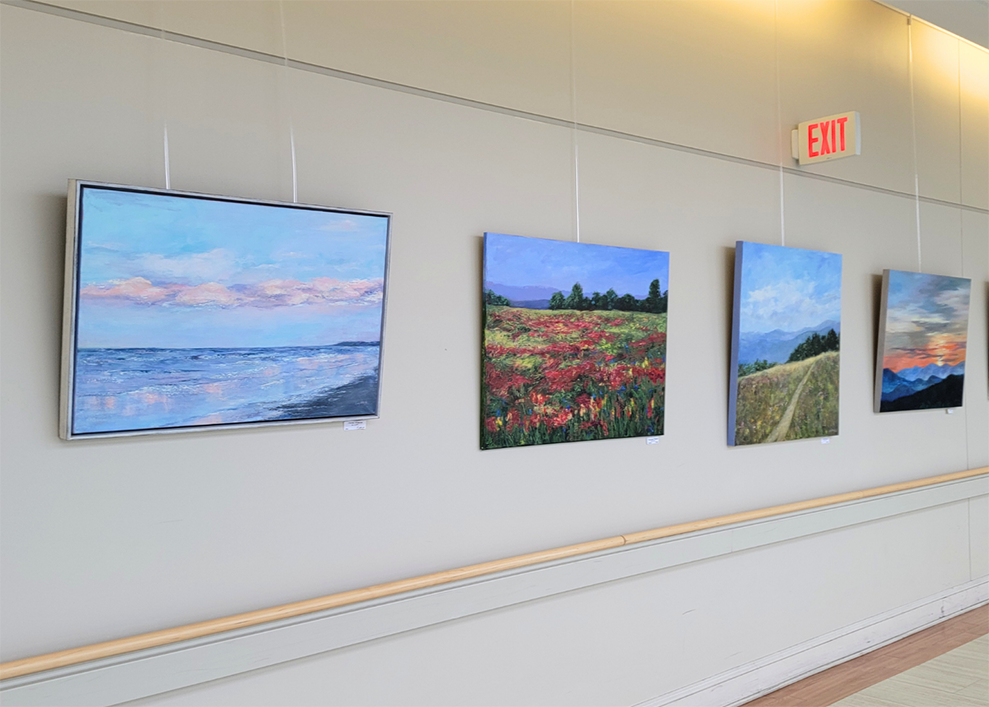 Weigle has received numerous awards for her painting locally and nationally. She has been voted Best Artist by readers of Augusta Magazine and Columbia County Magazine. In 2005, four of her paintings were featured in the movie "Diary of a Mad Black Woman." The paintings were leased from Abstein Gallery in Atlanta, where the movie was filmed. In 2015, two paintings were selected to exhibit in the office of the former Georgia Gov. Nathan Deal.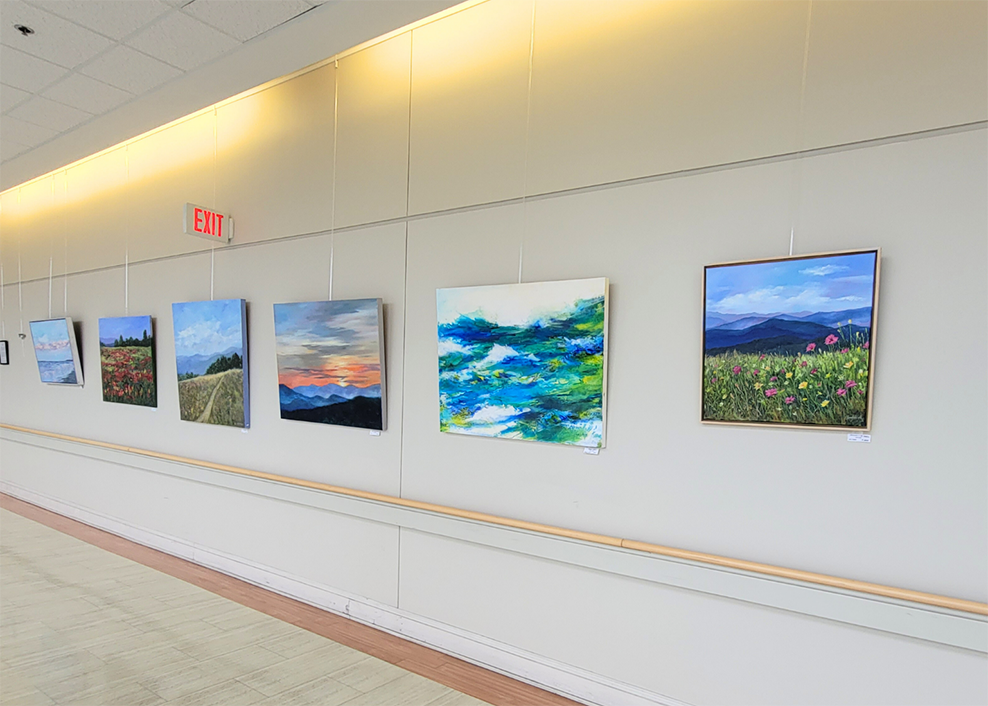 Weigle is now proud to share her works with AU Health in order to brighten each person's day one painting at a time. Those who are interested in purchasing a piece of art can email Shayna Crawford or call 706-721-3596. To see more of Weigle's work, visit her website.
The Healing Arts Program is dedicated to the promotion of positive and inspirational healing through the arts. We are happy to feature a monthly rotation of local artists who display their works in the hopes of uplifting all who walk by. Proceeds from the Healing Arts Gallery benefit AU and AU Health volunteer programming like the Art Play Studio. To learn more about our Healing Arts program, or if you are interested in displaying your artwork, please visit the Healing Arts website.