When Anna Grace Tully awakened after a three-hour spine surgery at Children's Hospital of Georgia, she sensed that something had changed.
"I was in the ICU, and my mom was holding my hand. Then she let go to get me a sip of water, and I freaked out," Anna Grace said. "I was like, 'No! Don't let go. It's so warm, and it feels so good.'"
Crystal Tully was certainly surprised by the request, but she complied. After all, surgery can be a traumatic experience.
"I know it confused my mom for me to ask her, but the warmth of her hand around mine was so comforting," Anna Grace said.
Although she couldn't readily explain it, Anna Grace definitely felt a difference.
"Before that day, it (hand-holding) had just been hard and cold. I didn't like it. But, my mom, her grasp… There's something about how that warmth transforms to love when it is someone special to you. That was definitely the first time I had ever felt that before," Anna Grace said.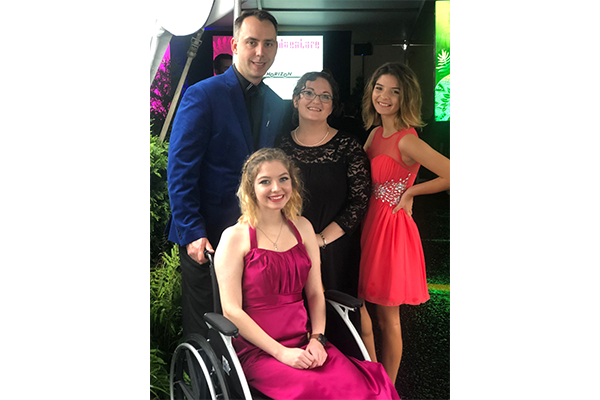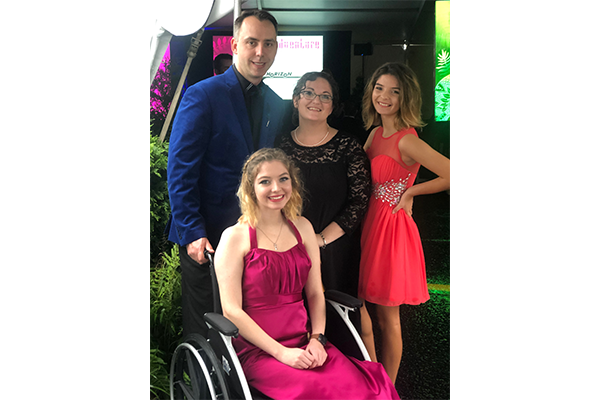 At first her mother dismissed the clingy behavior as medicine-induced. But well after the anesthesia wore off, Anna Grace began to crave this newfound feeling.
"She began asking people to touch her and to hug her," Tully recalls. "And if you know Anna, she has never wanted that in her whole life. She said, 'Mom, lay in bed with me.' So, I did."
Then came the words Tully said she will never forget.
"She said, 'Mama, I get it now.' And I said, 'You get what?' I wasn't sure what she meant. And she said, 'Hugs – I get hugs; they're warm and soothing.'"
The Tullys found out that day that their teenage daughter had lived her entire life with sensory dysfunction, and none of them knew. Anna Grace went into the operating room at Children's Hospital to have connective tissue cut away from her spinal cord. She came out with a sharp, new outlook on life.
"This was totally unexpected," Tully said. "The doctor said he couldn't repair the damage that had been done over the years, but he could prevent more damage from happening. None of us expected this life-changing blessing."
In 2018, Anna was diagnosed with tethered cord syndrome. Essentially, Anna's cord was held fast in her lower back, causing the spine to pull down on her skull and brain. This pressure can cause many symptoms – some are even debilitating.
"Growing up, Anna was always a bit clumsy," Tully said. "She had some bladder control issues and difficulty walking. She also complained about tingling legs."
But it wasn't until her mother found her convulsing on the bathroom floor at church that the Tullys knew that Anna Grace was not well.
"It was like a Mack truck. It came out of nowhere and just snowballed from there," Tully said.
In January, Anna Grace was competing in swim meets for Lakeside High School, and by the end of February, she was in a wheelchair.
"We had no idea what was happening with her."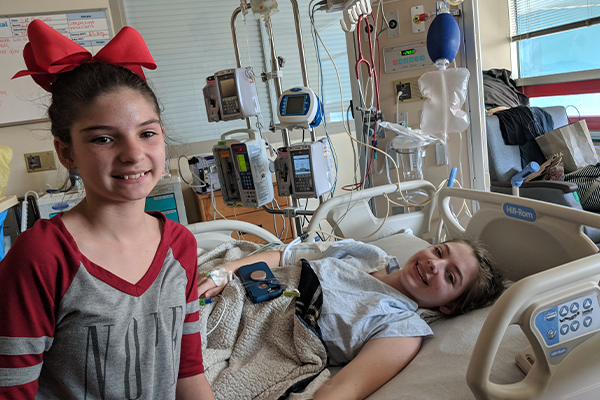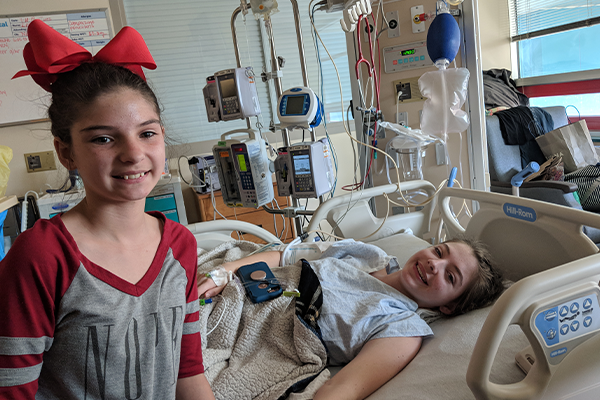 The Tullys sought medical help, and specialists at the Children's Hospital were able to detect the underlying condition that put her at risk for having a tethered cord.
Anna Grace explains how "prickly" her life was before surgery.
"From the neck down, it was like pins and needles. It didn't feel right, but it was my normal. I knew the wall was hard and the blanket was soft, but I didn't know there were different kinds of hard or soft."
Anna Grace also discovered she hadn't always used the most fitting adjectives in her conversations.
"I use 'pointy,' and 'sharp' a lot, when it's probably not true. Things can be pointy and not sharp; and things look bumpy to me," she explained. "I always thought you could use fuzzy, silky and soft interchangeably. But I now know the cat is not silky, and my shirt is not fuzzy," she laughed.
But not all of Anna's new sensations have been warm and fuzzy. In fact, she had to take a shower wearing socks the first few times after surgery, because the pressure of the water spray against her skin for the first time was so overpowering.
"I understand now why a baby cries the first time they take a shower, it hurts," said Anna Grace.
Anna Grace said she has experienced a year of firsts. First time feeling the grains of beach sand between her toes, the rush of the pool as she is swimming and the warmth of sitting by a fire.
"When I sit by the fire I have learned that it radiates heat and I can feel it is like a soft heat. If I had felt heat before it was to the point where it hurt the inside of my skin."
Over the past year, Anna Grace has experienced so many new sensations but continues to face a host of challenges as a result of her tethered cord. Anna Grace had a second spinal surgery and suffers from postural orthostatic tachycardia syndrome (POTS), which is a condition that affects blood flow. Her stomach is also now paralyzed and she is nourished through a pump going into her stomach.
"The kid has been hit with so many things. She's just had blow after blow after blow but never once has she said why me," Tully said. "Those words have never come out of her mouth."
Anna Grace also wakes up with a headache every day, but she said she is very thankful for Dr. Robert Pendergrast in the Mind-Body Clinic at the Children's Hospital of Georgia for helping her stay mentally healthy.
"I love Dr. Pendergrast so much. He has really helped me so much with my mental health and he is just so funny and easy to be around. He has also taught me how important it is to keep your mental health as good as your physical health because you can't get better unless you are mentally healthy."
Tully said she is so thankful for the community she has found at Children's Hospital.
"Anna's story is a story of community. None of these successes would be successes without the support of our community. Whether that is our church community, our physical community, her school community and Children's Hospital community."
And Anna Grace is also loved by so many who work at Children's Hospital. She never missed a hug from one of her favorite night nurses, Denise Faires.
"Anna Grace is one of those patients that I instantly connected with and will always hold a special place in my heart," Faires said. "The first time I took care of her, she was having a rough time adjusting, was nervous and having some anxiety. I gave her a pep talk and told her that she was stronger than she was giving herself credit for. She has come so far, and her recovery process has been nothing short of remarkable. I am so proud of her."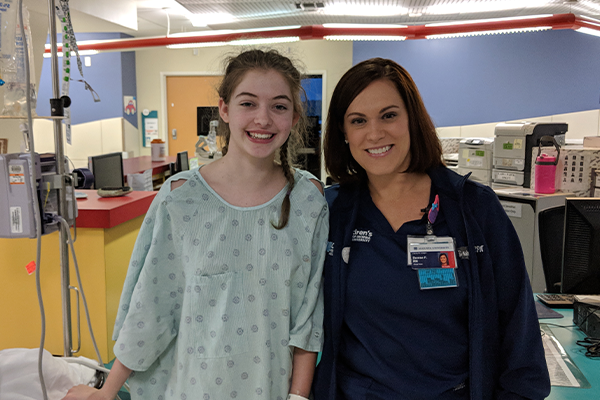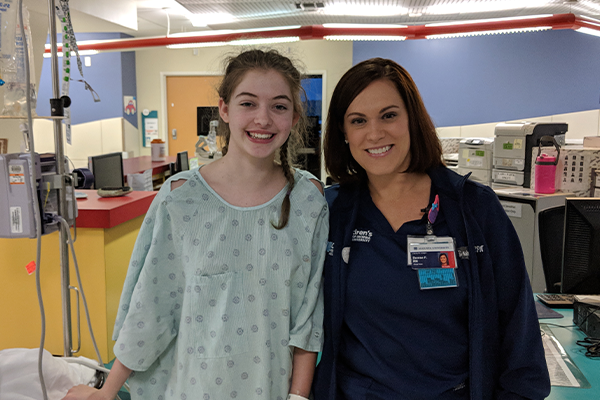 Anna Grace went from a life of prickly unease to enjoying the warmth of hugs following the surgery to repair her tethered spinal cord. She continues to fight her battle but her mom said she never loses hope.
"Anna Grace's road hasn't come to an end but she is living like she already beat it even if there isn't an end."