April Woods, a McDuffie County mother, took the road trip of a lifetime thanks to her oncologists, nurses and the entire team at the Georgia Cancer Center at Augusta University.
"I want people who have been diagnosed with cancer to know there's always hope," Woods said. "While another cancer patient's experience may be different from mine, it's important to try to keep a positive attitude. Everybody has a story, and there will be highs and lows, tragedies, celebrations, loss and victory."
Woods' experience with cancer includes not one, but two diagnoses. In July 2010, the then 46-year-old learned she had stage 4 cervical cancer. While she had been going to the doctor for regular Pap smears, it turns out the test did not detect the form of cancer she had. Her exam showed a grapefruit-size tumor that would need to be removed. Woods' doctor sent her to Dr. Sharad Ghamande, a gynecology oncologist at the Georgia Cancer Center, to undergo surgery.
Woods underwent three separate surgeries. During the first procedure, Ghamande went in to remove the tumor, which was wrapped around Woods' colon and had spread to other organs. Along with surgery, Woods underwent chemotherapy.
"At that time, according to medical science, I was not supposed to live through the end of 2010 with the type of cancer I had," Woods said. "When I was diagnosed, Dr. Ghamande told my family and me to go home and get my affairs in order. But, through a lot of prayers, Dr. Ghamande's skills and knowledge and his wonderful team at the Georgia Cancer Center, here I am nine years later."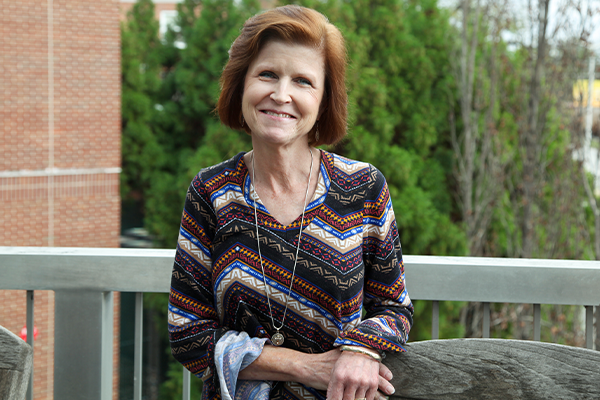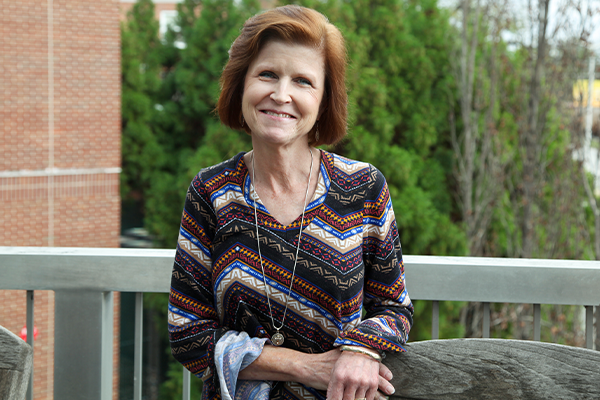 According to Ghamande, even when a medical oncologist determines a patient's cancer type, it does not mean you put all of those patients with the same cancer type on the same treatment plan.
"There are different cancer biologies even with the same cell type and stage of the disease," he said. "Then, there is also a difference in a patient's biology and their approach to being diagnosed and deciding to do all they can to survive cancer. So, there is a host of variables that can make a difference in patient outcomes."
According to Ghamande, at the time of Woods' diagnosis, there were no clinical trials available for cervical cancer patients, meaning that if the standard of care treatment process did not work, there were no other options. Fast forward to today, and there are numerous clinical trials underway looking at new treatment options for patients. Ghamande said Woods deserves to be celebrated and given kudos for working through the treatment, the side effects of the treatment process and for never giving up.
"For April to be thriving so many years later is amazing to see," he said. "Statistics show a woman with stage 4 cervical cancer has a survival rate of less than 15% at the end of one year."
In 2019, Woods started her second journey with cancer. It was during a yearly follow-up that the positron emission tomography (PET) scan found a small lump in her breast. Dr. Alicia Vinyard, a breast surgical oncologist at the Georgia Cancer Center, went in and removed the lump.
"Dr. Vinyard is awesome," Woods said. "Her story of having been through breast cancer is amazing to me. It helped put my mind at ease after I was diagnosed with cancer for the second time in less than ten years. It helped me feel like she knew what I was going through, and she listens to what you have to say."
It was between the breast and cervical cancer diagnoses that Woods made the trip of a lifetime with her son. Then twenty-four and living in Washington State, he wanted to move closer to his mom and family, so Woods flew out to Washington State and the pair visited 11 states on their way home to Georgia. Stops included Las Vegas, Nevada; Portland, Oregon; Denver, Colorado; and more. In all, the trip lasted eight days, with the pair returning home to Georgia on Mother's Day.
"It was beautiful," Woods said. "You try not to miss opportunities because you realize you may not get that second chance. I have one child, and it was fabulous to be able to share that kind of experience with him."
Opportunities like the cross-country trip are why Woods wants to share her story with other cancer patients. She wants to give patients hope even when it seems like all hope is lost.
"You have to really back up and look and examine what is important to you," she said. "I think about things differently now. Things that used to be very urgent may not be so urgent these days."
During both cancer diagnoses, Woods had a big support system of family and friends who stood with her through the bad days and the good days. Her fiancé would stand by her through the good days and the bad days. She also had a special friend at church who would drive from Grovetown to Thomson to take Woods to Augusta for her chemotherapy treatments, surgeries and check-ups. She had another friend who would come from two states away to support her after she received her cervical cancer diagnosis.
"I have a best friend who came from North Carolina and stayed with me about two weeks when I was first diagnosed with cervical cancer," Woods said. "She and I talked about if something did happen to me what I would want, what would need to happen. That is a true friend to have those kinds of tough conversations with you."
Today, Woods is looking forward to 2020 and new possibilities.
"You need to embrace the opportunities life presents to you," she said. "There was a long time that I didn't want to talk about my cancer diagnosis, because if you don't talk about it, it didn't happen. But now I'm sharing my story, because even if I help just one person know they have hope, then it makes it all worthwhile."
If it's cancer, see us first.
Our team of specially-trained cancer providers is skilled in the care of your unique diagnosis. Every type of cancer reacts differently and our teams work together to collaborate and determine a personalized treatment plan for your individual needs. Visit the Georgia Cancer Center or call 888-365-0747.