Abbey of Savannah, Georgia is your typical 14-year-old girl. She loves Post Malone, her favorite food is spaghetti, and she takes part in competitive cheerleading.
You would have no idea whatsoever that she has been living with Type 1 diabetes for nearly her whole life.
Abbey was diagnosed at 21 months with the disease, which affects 1.25 million Americans.
Her mother, Johnsie, was pregnant with her little sister when she first noticed Abbey's symptoms. "She got really sick right before I was supposed to have a C-section," she said. "I took her to see Dr. Houk who is now at [Children's Hospital of Georgia]."
Dr. Christopher P. Houk, a pediatric endocrinologist, told Johnsie and her husband Charles that Abbey's blood sugar was at 1100 units, about 10 times more than your average diabetic. He immediately began Abbey on treatment for her disease, and has been treating her ever since.
"There aren't a lot of pediatric endocrinologists here in Savannah, and we were happy and we loved our doctor, so when he went to [Children's], we followed him." Johnsie explained.
On the day after Abbey's 10th birthday, her younger sister, Hailey, then 8 years old, got sick as well. Houk was able to determine that she also had Type 1 diabetes. Johnsie couldn't believe that both of her children had it, but she knew that Houk would take good care of Hailey.
"They care about their [patients]," she said. "We consider them family. They sponsor these camps, which give parents like myself who don't ever get a break from the disease a chance to not worry about checking blood sugars 24/7. We get a few days off. Anytime the kids have been sick, we make the two-hour trip to Augusta."
Johnsie has nothing but praise for Houk, calling his care "phenomenal," and has similar praise for nurse clinician Traci Scott, who has a son with Type 1 diabetes.
"We can ask Traci questions and get information without having to take the two-hour drive and the kids won't have to be hospitalized all the time," Johnsie said.
At age 12, Hailey – a competitive cheerleader for seven years now – is doing just as well as her sister.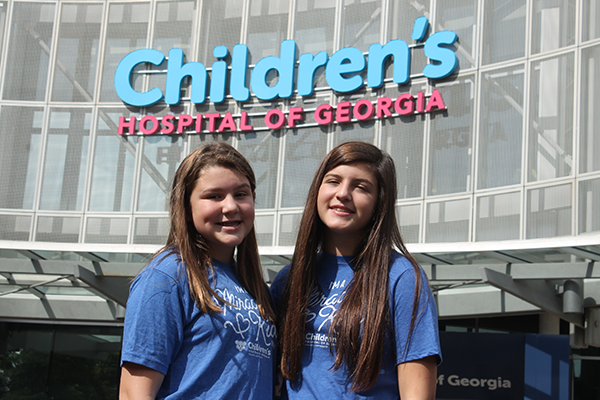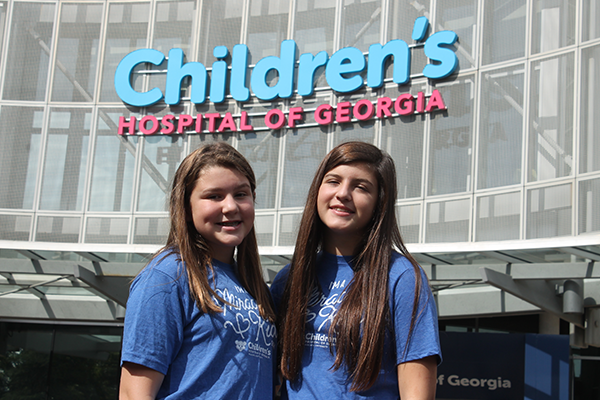 "They've both been hospitalized more than once, but for the most part, Dr. Houk has been great about keeping them out of the hospital," said Johnsie Brannen.
Despite the long drive to Children's, the family regularly attend functions at the hospital and always take the opportunity to thank Houk and Scott and the rest of the staff who have looked after their girls for 13 years now.
As Johnsie said, "It's like a second home to us."