When Stephanie Yoder was 36 weeks pregnant with her son Noah, he was diagnosed with a rare heart defect known as patent ductus arteriosus (PDA).
PDA is an extra blood vessel found in babies before and just after birth. Typically, the heart's left side pumps blood to the body and the right side pumps blood to the lungs. In Noah's case the blood coming from his heart was being dumped into his lungs. In babies with a healthy heart, the PDA will close on its own in the first couple of days of life. In Noah's case it spontaneously shut early.
The day started off normal. At 36 weeks Stephanie went in for her routine check-up. "They checked his lungs, weight, and how much he had grown. When they were checking his heart they stayed on it a little longer than normal. In my mom gut I felt something wasn't right.
The doctors decided it would be best to perform a fetal echocardiogram. "I was told that he had PDA. I ended up getting transferred to Children's Hospital of Georgia so Noah could get the best care he needed."
Stephanie ended up getting induced the same day. "The doctors prepared me for the worst. He could come out kicking and screaming or it could be the alternative. It was a lot of information to take in and process. As a mom you never want to hear that. I could feel him inside me and didn't quite understand what that meant.
I'm a speech language therapist and in the medical field. My mind initially wanted to know statistics, like how many of these cases have you had in the last 10 years and what was the outcome."
Dr. Wiles, pediatric cardiologist at CHOG, said that "it was more common for us to have to go close the PDA after birth than it being shut spontaneously four weeks early. This happens sometimes because the mom eats foods high in polyphenol, but the cause of PDA isn't really known."
"The experience was different for me", said Stephanie. "Typically before giving birth expecting mothers get to tour the hospital and see their room, but that wasn't the case for me. It's different because you thought your birth was going to be one way and it's not. Everything got changed in the course of a day, but you have to adapt and do what's best for your baby."
Noah did in fact come out kicking and screaming. "This was a blessing in itself because that is not the outcome everyone was expecting. Everyone started smiling and laughing. I knew at that point that Noah was ok, because this typically doesn't happen unless it's a good thing. I was glad that Noah got to be there little smile that night because in the NICU that's not always the case."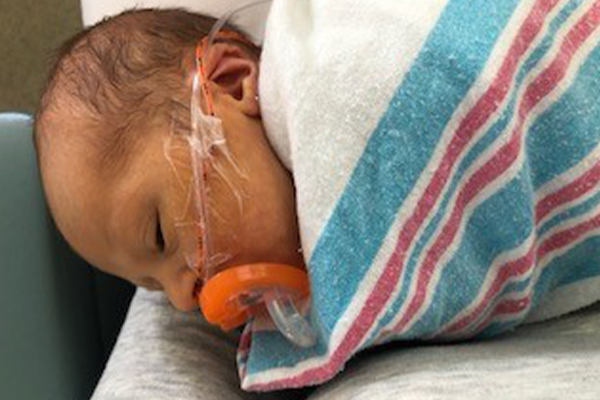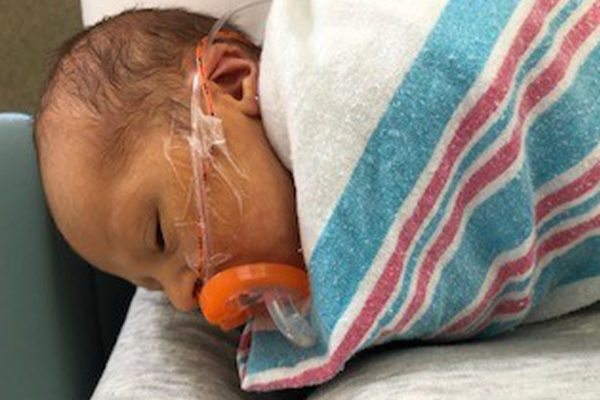 The NICU team was involved from the beginning. "They were great! They came to check on me several times. It was a scary situation to be in. At one point it felt like there were 27 people in my room because Noah's condition was so rare. Students were in the room as well because it was a medical mystery what was happening.
When your kid has something rare everybody and their mother will be in your room because it is not taught in school books. Our neurologist said that Noah's condition is not in the school books because spontaneous closure of the PDA vessel isn't compatible with life. So Noah is a little miracle!"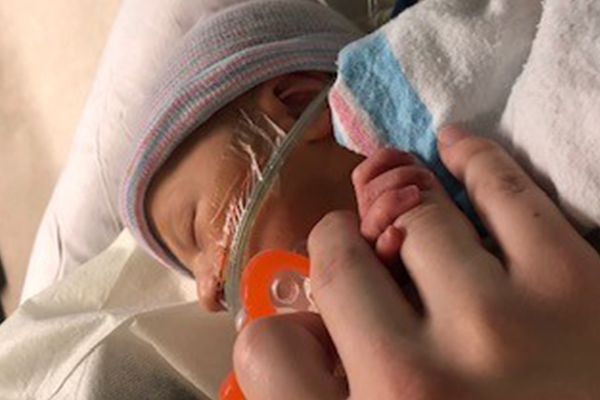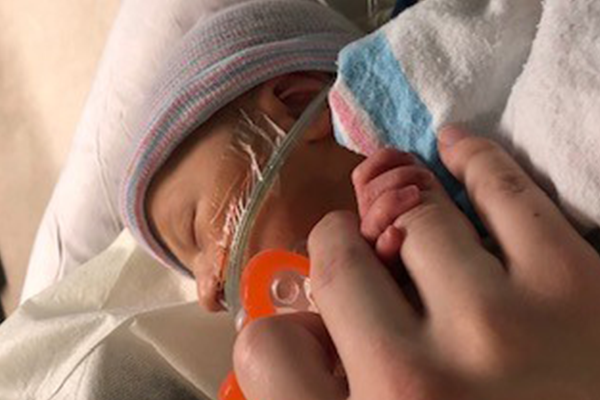 After his birth, Noah was put on CPAP for three days and given steroids to help his lungs develop. "I knew Noah was where he was supposed to be and he was in good hands. Noah kept making gains and eventually his pressures normalized. A week after he was born he came home! He had a fetal echo at eight weeks to make sure his heart muscles were evening out and both sides were the same size.
Stephanie is incredibly appreciative of what CHOG has done for her family and the care they provided to Noah. "Dr. Curley and Dr. Wiles were great and very calm during delivery. Neurology, cardiology, general surgery and pulmonology have all been fantastic.
We want to tell Noah's story over and over until I'm blue in the face! He is almost 16 months. If it wasn't for CHOG, he wouldn't be here today. That's our story and I want to bring awareness to it!"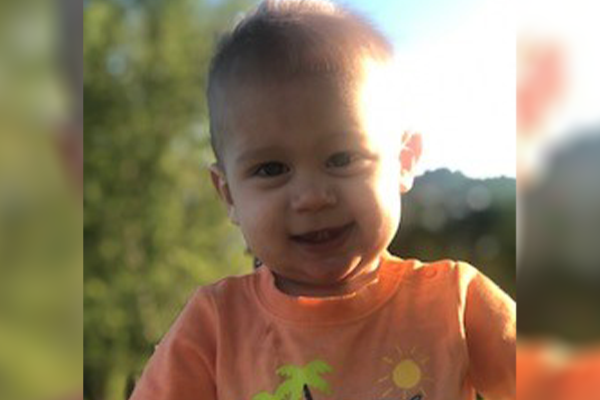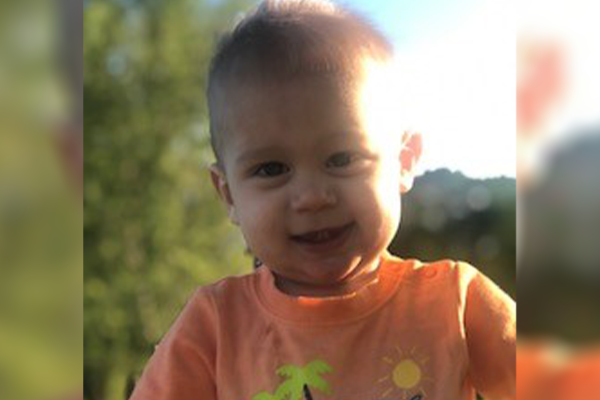 What makes the Children's Hospital of Georgia a leader in pediatric care?
For one thing, it's our belief that family comes first.
It's giving children the love and attention they need to heal. It's helping parents and loved ones find hope in their darkest hour. It's using the tools we've been given to make miracles happen every day. For 20 years, the Children's Hospital of Georgia has been helping kids live their very best lives. That's something to celebrate. Learn more at augustahealth.org/kids.