The AU Health SHINE Award recognizes the outstanding work of clinical staff. A new department will be featured each month. If you are interested in having your department featured, please email Laura Cain.
Two award recipients will receive preferential parking for one month in the Harper Street parking garage. This month's honorees are Wilhelmina Myers and Cathryn Hardman.
April's SHINE Awards recognize the Pediatric Emergency Department.
Children's Hospital of Georgia's Pediatric Emergency Department (ED) is the only dedicated pediatric trauma center in a 150-mile radius of Augusta, Ga, treating over 30,000 children a year. We provide emergency care for infants, toddlers, teenagers, and young adults up to age 21. We are an American College of Surgeons verified Level II Pediatric Trauma Center, which can only be earned by a facility that shows it can provide all the resources necessary to deliver quality care to trauma patients. Care is provided 24 hours a day, seven days a week.
Meet our SHINE Recipients!
Pediatric Emergency Medicine Physician: Kevin Allen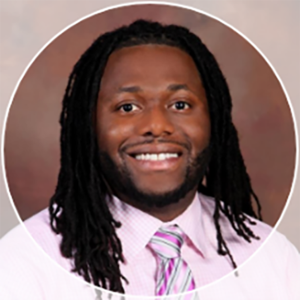 Pediatric Emergency Medicine Attending and Medical Director of Child Protection Team (Child Abuse).  Graduated from Meharry Medical College in 2012 prior to completing both Pediatric Residency (2015) and Pediatric Emergency Medicine Fellowship (2018) at Augusta University.  Professional interests include teaching, ultrasound and patient advocacy.  Personal interests include a multitude of sports and his 1-year-old son.
Emergency Medicine Resident: Nicole Fuller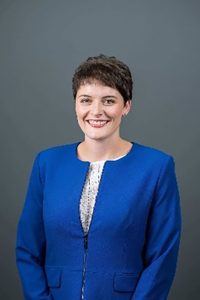 I was born and raised in North Augusta, SC where I lived until I completed high school. I then moved to Illinois where I attended Southern Illinois University for my undergraduate education and competed as a Division 1 swimmer. I returned to South Carolina for my medical school education at University of South Carolina – Greenville and am now back home for residency here at Augusta University.
Pediatric Emergency Medicine Fellow: Eilan Levkowitz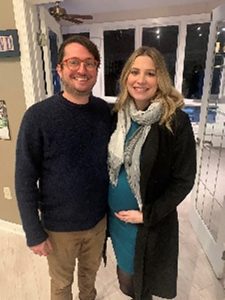 Eilan Levkowitz is currently a second-year pediatric emergency medicine fellow. Originally from the New Orleans area, he and his wife Danielle moved to Augusta in 2021 with their furry crew of rescue dogs, cats, and 2 house pigs. They are excitingly expecting their first child soon.
After graduating residency from Louisiana State University and Children's Hospital of New Orlean, he continued to work in the emergency department until leaving for a global health fellowship at Boston Children's, receiving a degree in global health delivery from T.H. Chan School of Public Health. Due to the Covid Pandemic, he was recalled while working at Lao Friends Hospital for Children in Luang Prabang, Laos. He ran community vaccination campaigns around New Orleans as well as working as a general pediatrician at a FQHC while awaiting to start fellowship.
He recently had his photography displayed at the hospital through the Healing Arts Gallery. He enjoys the short walks, the outdoors, traveling, photography, table tennis, infectious diseases, and funky soul music. He also enjoys gardening, but is not that good at it.
Pediatric ED Pharmicist: Alicia Sanchez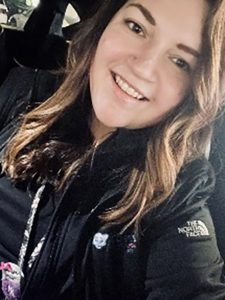 Alicia Sanchez is a pharmacist in the pediatric emergency department. She graduated from the University of Tennessee Health Science Center College of Pharmacy in 2016 (Go Vols!). She then completed a PGY1 Pharmacy Residency at LeBonheur Children's Hospital and the University of Tennessee Health Science Center College of Pharmacy (2016-2017) and then completed a PGY2 Pediatric Pharmacy Residency here at the Children's Hospital of Georgia at Augusta University Medical Center and The University of Georgia College of Pharmacy (2017-2018). She's worked as a Pediatric Emergency Medicine pharmacist since 2018 and returned to Augusta University in 2019. She holds a Clinical Assistant Professor appointment in Clinical and Administrative Pharmacy at the University of Georgia College of Pharmacy and precepts pharmacy learners of all levels in the pediatric emergency department. She also co-coordinates the Clinical Pharmacy Internship Program at Augusta University. Alicia's professional interests include pediatric resuscitation, quality and process improvement, and medication safety. Her personal interests include being an aunt, the Tennessee Volunteers, spending time outside in or by the water (paddle boarding, laying by the pool), cross-stitching, and reading!
Pediatric ED Radiology Technician: Wilhelmina Myers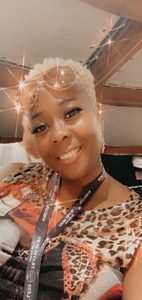 Wilhelmina Myers RT(R) is a lead radiographer at Augusta University Medical Center in Augusta, Georgia. She's a 2014 honors graduate of Aiken Technical College where she earned her Associates in Applied Science in the field of Radiologic Technology, where she is able to fulfill her natural nurturing and childhood desire to teach. She is a Phi Theta Kappa Honor Society Member that made the Dean's List every semester of her attendance. Only four awards were presented to her class (valedictorian, student of the year, outstanding clinical student of the year and, perfect attendance); although her GPA ranked within the top five of her class and valedictorian wasn't one of them, she did, however, cinch two of the four: student of the year and outstanding clinical student of the year. She's a 1995 honors graduate of Denmark Technical College with a certificate in Early Childhood Development—here she also made the Dean's List every semester of her attendance. Wilhelmina is, also, a 1993 honors graduate of your very own, Denmark-Olar High School; where she was a National Beta Club Member, a National Honors Society Member, was nationally listed in "Who's Who Among American High School Students" and, after her rookie year, she even on awards for softball (MVP, Best Offensive, Most Steals) for two consecutive years. Being a primary caregiver for her sister and wanting to set an example for her nephew lead her to health care and she has been diligent about learning and teaching as much as she can, delivering excellent patient care, and excelling at providing optimal quality images. She calls AU home because it provides the perfect atmosphere to allow for her nurturing nature to be fulfilled.
Pediatric ED Clerk: Angela Griffin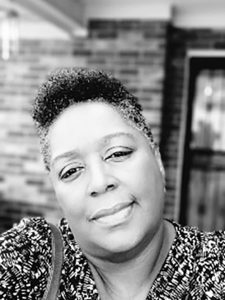 Angela Griffin, born in Atlanta, Ga in 1960. I am the second child of 5.  I graduated from high school in Decatur, Ga in 1978.  At the age of 22, I joined the United States Army and was active for 10 years as an administrative specialist.  While I was in the army, I met and married my husband, we have 1 son and have been married for over 35 years.  When I got out in 1992, I work at SRS, Afees, a prison guard, and had a personal day care center in my home.  In the summer of 2002, I was fortunate enough to be employed by MCG.  I started out in the radiology file room as a HIMS clerk and in 2010, I accepted a position in the adult emergency room as a clerk, where I remained until May of 2022 when I transferred over to the children's emergency room.
Pediatric ED RN: Cathryn Hardman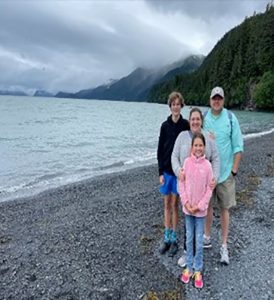 I've worked in the pediatric emergency department for 10 years. Before that I worked in the PICU and NICU. I started in the NICU as a nursing student/PCT in 2004 and have been at AU ever since. I couldn't imagine doing anything else, other than being a flight attendant!
I've been married to my husband, Shaun, for 17 years. We have a 16-year-old son, Patrick, and an 11-year-old daughter, Morgan.
I love to travel to new places, domestic and international. I have a goal of visiting every state by the time I'm 50 and I only have 10 more to go! I also want to set foot on every continent and in every ocean!
Pediatric ED Medical Assistant: Tikishi Fields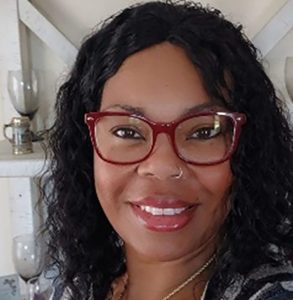 My name is Tikishi Fields, I am 41 years old living here in Augusta Ga, originally from a small town in Texas. I graduated from Queen City High School in 1998. I started my career in health care my junior year in high school as a certified nursing assistant. For the last 18 years I have proudly served my community as a EMT with Gold Cross EMS and for the last 8 years at AUMC pediatric emergency department. In 2012 I received the Red Cross Hero Award for a trauma code. My goal is to become a flight medic and learn how to swim.
Pediatric ED Patient Care Technician (PCT): Zachary Park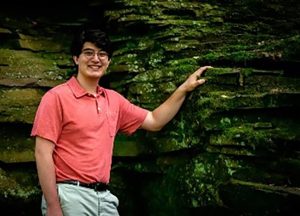 My name is Zachary Park and I'm a PCT in the Ped's ER. I currently study at Augusta university to pursue a career in nursing. In my free time I enjoy playing D&D with friends as well as playing table tennis. 
Pediatric ED Child Life Specialist: Kristin O'Leary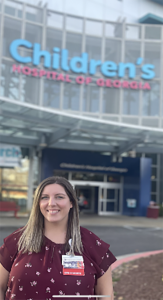 My name is Kristin O'Leary. I am a child life specialist in the PEDS ED. My job is to help decrease the anxiety patients and families feel during a visit to the emergency department. I use medical play to prepare patients before a procedure to help them understand what to expect. I also work closely with the ED staff during the procedures by distracting the patient using play to help them cope appropriately.
Pediatric ED Environmental Services: Debora Jones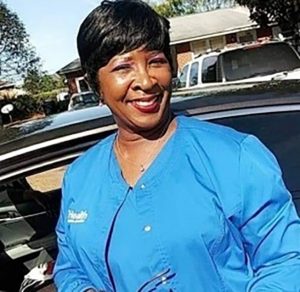 My name is Debora Jones, I have been doing housekeeping for 14 years and of those 14 years I have been at Augusta University for 6 years. Before I started doing housekeeping, I worked in dietary for 19 years.
I enjoy helping other people. Therefore, I have always worked jobs that I feel will do just that by either preparing their meals or ensuring that where they are is sanitized properly. My goal is to continue helping others.
Pediatric ED Registration Specialist: Ryan Midla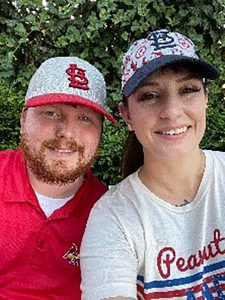 My name is Ryan, I've been a Registration Specialist in the ER for 2 years now. Before this I worked in the Hospital as Security for 3 years. When not at work I love spending my time traveling to new places with my beautiful partner in crime Melessa! My other hobbies include Gaming, spending time with family, watching the St Louis Cardinals and playing Golf! I am originally from Indiana, but I was raised in Augusta most of my life and graduated from Westside HS in 2013. Go RedBirds!!!
Blue Coat Ambassador: Joyce Ellis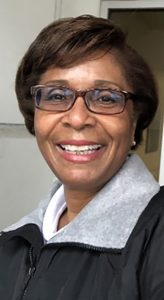 My name is Joyce Ellis, I have been with AUMC since 1992, starting out with medical helping to assist the nurses. I transferred over to public safety and later became hospital security. I am now with the BCA. 
Congratulations to this month's winners!