The AU Health SHINE Award recognizes the outstanding work of clinical staff. A new department will be featured each month. If you are interested in having your department featured, please email Laura Cain.
June's SHINE Awards recognize the Hospitalist Department.
Our physicians and advanced practice providers – more than 30 and growing – serve a large, diverse population of patients at Augusta University Medical Center. We take pride in delivering dignity and respect, clear comprehensive information, and ensure collaboration to patients with complex conditions and their families.
A core part of our mission is to shape the next generation of medical professionals through patient care, education and research. Our faculty do a superb job teaching medical students, physician assistant students, residents and fellows. An additional component of our mission is to be leaders in research and innovation in order to make a positive impact on our patients and health system.
Our greatest attribute is our team. Our approach ensures the highest quality care for our patients nad to make every effort to support our healthcare professionals. This philosophy is true throughout AUMC and is especially true within our division.
The hospitalist team is responsible for more than 5,000 discharges per year. During the pandemic, they evaluated and treated more than 5,000 COVID-19 patients. The team has grown to more than 30 faculty members and more than 10 APPs in less than four years.
Meet our SHINE recipients!
Dr. Joshua Elder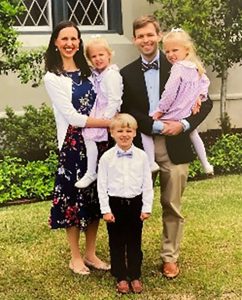 Originally from Jefferson, Ga., I came to MCG for medical school after graduating from UGA with a degree in music. I went to Greenville, S.C. for my residency in Internal Medicine and moved back to Augusta in 2019, where I've been enjoying working with an excellent group of colleagues in the Division of Hospital Medicine. Fun fact: while I started medical school at Georgia Health Sciences University, I completed most of my coursework at Georgia Regents University, then graduated from Augusta University, all on the same campus. In residency, I started at Greenville Health System but ultimately graduated from Prisma Health – Upstate, again on the same campus. If you're superstitious, you might attribute our upcoming name change to my presence here. When not at the hospital, I stay busy tending to the needs of my family, working on yard and house projects, singing in the choir at the First Presbyterian Church, an leading a medical student Bible study through Medical Campus Outreach. I enjoy running and biking, cooking (and eating), good coffee, classical music and puns.
Dr. Robert Broughton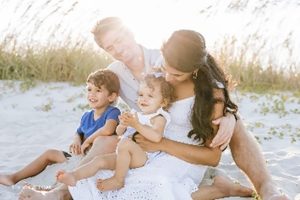 I am an assistant professor in the Department of Medicine at the Augusta University Medical Center (AUMC), where I work as a hospitalist and the director of a pre-clerkship course called the Patient Clinical Experience (PCE). After completing my residency in Internal Medicine, I stayed on as staff at Dwight David Eisenhower Army Medical Center (DDEAMC), eventually becoming Chief of the Internal Medicine Clinic. While at DDEAMC, I also designed and implemented multiple GME curriculum to include a redesign of the simulation curriculum, an outpatient curriculum, an a board review curriculum. When I transitioned to the Army Reserves in 2019, I began working at AUMC as a hospitalist. I completed an accredited ACEP Clinical Ultrasound Fellowship in 2020-2021 and during that year helped implement and design a new 18-month curriculum called the Patient Clinical Experience, for which I am now the director. This pre-clerkship course assists with preparing students for clerkship through real outpatient telemedicine encounters, practice with clinical procedures and performing point-of-care ultrasound. As a hospitalist in the Internal Medicine Department at AUMC, I work on both academic and non-academic services. I also redesigned and run the Internal Medicine POCUS curriculum for GME, as well as designed and run a staff of hospitalist POCUS course. I also work with the Center for Ultrasound Education that runs various educational courses like AUMC's Making Healthcare SAFER central line course, as well as multiple Army POCUS courses for soldiers from Fort Bragg and DDEAMC.
Dr. Jose Feliciano Salvana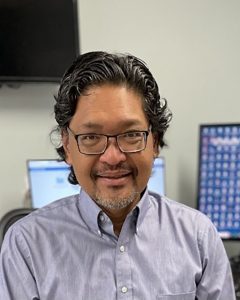 I graduated medical school in the Philippines and did internal medicine residency in 1996 at the University of Connecticut. I was drawn into the world of Infectious Diseases because of the HIV epidemic and was lucky enough to witness the turning point in the battle with the advent of HA(ART). I completed my fellowship training in Infectious Diseases and was the HIV Clinical Director of the Hill Health Center in New Haven, Conn., for six years. The clinic followed the older model for medicine, where you did both inpatient and outpatient medicine. I had an affiliation with the Yale New Haven Hospital (YNHH) since 2001 where we admitted our patients. I became a full-time YNHH Hospitalist in 2006 and developed a passion for Quality Improvement(QI) and was the Hospitalist QI Director until 2012. I briefly ran my own small hospitalist program in Waterbury, Conn., for three years, but realized that patient care and teaching the next generation of doctors was what I enjoyed the most. I went back to being a hospitalist at the YNHH until I joined the program here at Augusta University in 2021. I do miss the winters (and skiing) in Connecticut but in Georgia I can play golf, tennis an fish almost all year round.
Dr. Michelle Kraslow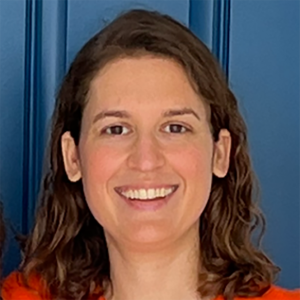 I grew up in Miami, Fla., and am a double Gator (attended the University of Florida for undergraduate and medical school) and often sport my orange and blue. I did my IM residency in Baltimore at the University of Maryland and have been working as a hospitalist since the fall of 2021. I really enjoy teaching students and residents. When not working, I like to be outside in the sunshine exercising, which  might include playing sports, lifting or walking on nature trails. I also like taking advantage of my time off to visit my family in Florida and North Carolina.
LaKeisha Sparks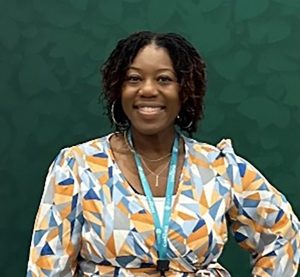 LaKeisha Sparks is a native of Macon, Ga. She began her nursing career at Atrium Navicent Health in Macon and worked at multiple facilities in the Middle Georgia and Atlanta areas as a travel nurse. She joined the hospitalist department as a nurse practitioner at AU in April 2018. In her spare time, she enjoys traveling, running, biking, playing video games, and spending time with her dog, Riley.
Laura Beth Meschke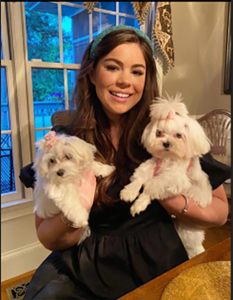 Laura Beth is an Evans native and recent graduate of AU's Physician Assistant program. She attended the University of Georgia for her undergraduate degree in Biology – Go Dawgs! She joined the hospital medicine division in November 2022. Being a new PA, she enjoys the variety of medicine she sees every day at work and loves interacting with her patients and their families. She believes the hospitalist group at AU has been so welcoming and helpful to her. In Laura Beth's free time, she likes to travel, shop, and spend time with her pup, Margot.
Trekesha Broady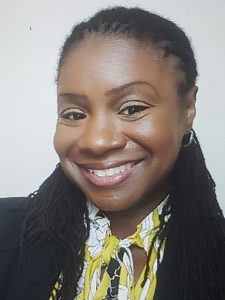 Meet Trekesha Broady, a highly experienced Nurse Practitioner who has been practicing in hospital medicine for a decade. With 12 years of prior experience as an ICU nurse, she holds an MSN degree and is an alumna of Georgia Southern University and the University of South Alabama. She finds working as a hospitalist nurse practitioner extremely fulfilling due to the demanding nature of acute medicine and the great camaraderie among her colleagues. In her free time, she loves engaging in family activities, traveling, reading and volunteering in her community.