Roosevelt Rehabilitation and Specialty Hospitals  in Warm Springs provide acute inpatient rehabilitation to patients who have experienced a life-altering or debilitating illness. Many of the patients and families must adjust to daily activities that people often take for granted. The simple act of standing without supportive equipment, medical devices or another person is just one of the many challenges they face. Often the patients are admitted with medical issues that must be managed to allow recovery and learn the new skills to help them function.
So far this fiscal year, 319 patients have been discharged from our rehabilitation hospital. Many federal rules must be followed by the interdisciplinary team to be able to continue to provide acute rehab. Our average Length of Stay is 14 days, with 78% of our patients being discharged to the community setting.
We are a Joint Commission-accredited hospital with an additional Disease Specific Certification in Stroke Rehabilitation. In addition to meeting the accreditation requirements, we have added a stroke team that maintains our certification through evidence-based practice guidelines to be able to provide the best care possible.
The best outcome for our patients requires an interdisciplinary approach to help the patient achieve goals they establish with the team at admission. Daily, the staff push patients to endure exercise and participate in therapy even if they feel bad. The patients are out of bed and dressed every day. The nurses are with the patients 24 hours a day. Often in the middle of the night, patients need comfort and someone to listen and encourage them  usually this is a nurse. Much education is required to adjust to disability. Team members teach and re-enforce education provided and before discharge, asked the patient for a return demonstration of the skill. Many family members are included in this process.
Discharge planning begins at admission, our case managers lead and communicate that process and the plan to the patient, caregivers, and team members. If adjustments need to be made, everyone works together to make needed changes and get the patient's needs met. The EVS staff are key players, often the patients look to them for a kind word or just to have someone interact with them that does not require them to perform a task or exercise. In addition, they listen and support the patients when others are not in the room.
The physical medicine and rehabilitation physician leads our team. The telehealth doctors manage the medical co-morbidities to maximize the time the patient has in acute rehab. Communication is key and teamwork is the key. Nurses are the middle communicators for help with medical management by holistically.
Acute Rehabilitation is a rewarding area of medicine to practice. You get to see patients who are often extremely debilitated, make daily gains towards living life to the fullest, just in a different path than they expected.
If you are interested in having your department featured, please email Laura Cain.
Meet Our Team
Cynthia Daniels, Director of Nursing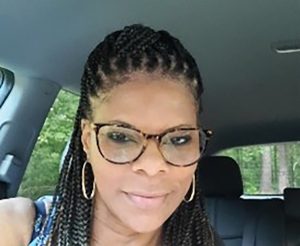 My name is Cynthia Daniels, I am the Director of Nursing in Rehab and Dialysis. I have been working at warm springs for nearly three years. I am married without children. I have two cats, Bob and Chloe, and two dogs, Pete and Sable. In my free time I love to work in my flower garden – digging holes in the soil and cutting my grass is a great stress reliever from work. I do love the mountains and the beach in the fall.
Margaret Scogin, RN Charge Nurse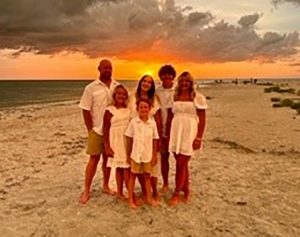 My name is Maggie Scogin. I began working at Roosevelt in 2004 as a LPN. In 2006, I returned to nursing school and became a RN in 2008. I received my BSN in 2014. I have enjoyed my time working in rehabilitation and obtained my CRRN in 2021. I am married to my husband Daniel and we have four children.
Christa Apatey, RN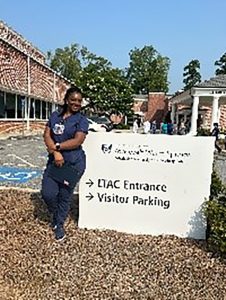 I am Christa Apatey, am from Ghana in Africa where I started my nursing career in 2011. I relocated to the United States with my family in 2020. Am married with 2 kids, a 12-year-old daughter and 8-year-old son.
I joined Roosevelt Rehabilitation and Specialty Hospitals as an agency nurse in March 2020 and am currently a full-time charge nurse here.
I love to listen to music and am passionate about taking care of people.
Mallie Talley, RN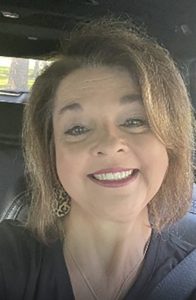 I have been a staff RN at Roosevelt for two years. I grew up in Woodland, Ga.  After working in hospitals in Macon,  Athens, and Fayetteville, I am happy to be home and working with a great team.
I have three grown children and two grand-dogs. I enjoy walking, working in my flowers , and listening to music.
Bethany Stagg, LPN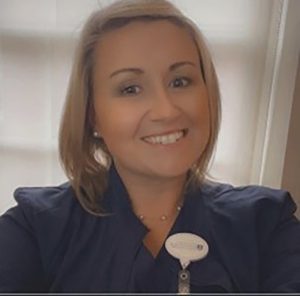 My name is Bethany King and I am a Licensed Practical Nurse. I became a nurse in 2009 because I have always felt passionate about helping and caring for others. I began working for Roosevelt Inpatient Rehab in August 2022 and truly love what I do.
When I am not working, I enjoy spending time with my four amazing kids, family and friend. I also enjoy going to concerts, the movies, and being outdoors.  I am very thankful to be a part of such a great team with so many amazing coworkers at RWS.
Aurora Ellis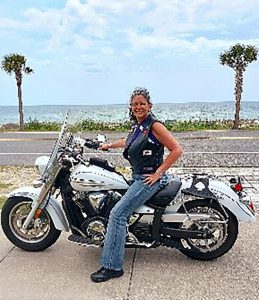 I am a proud Hispanic grandmother who wore Army boots for a few years and ended up in Desert Storm under General Schwartzkopf! I entered the healthcare sector around 1990 and have not left since. I did take a detour and did medical research as a CRC and that was interesting to see the FDA side of investigational medications. I have had numerous years in different medical disciplines such as Orthopedics, OB GYN, Urology, Stroke Unit in a hospital, LTAC, inpatient physical rehabilitation and phlebotomy. I feel this makes me a well-rounded individual and able to understand my patients. I came from the era of "helping" the Nurse, not hindering.  This, thank God, has allowed the nurses to rely on me and it feels good. I appreciate the nomination for the Shine Award, and will be sure to show my granddaughter!
Denise Williams, PCA
My name is Denise Williams, I am a Lead PCA on night shift. I joined Roosevelt Rehabilitation and Specialty Hospitals about two years ago. I am passionate about helping people. I love music, traveling, shopping, and spending time with my family.  Thank you for the nomination of the Shine award.
Brenda Stroman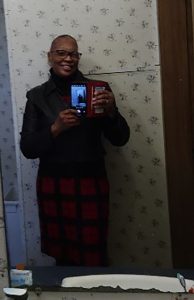 I worked at RWSIR for 30 years, 25 as an LPN and five years as an aide.  I returned to work as a front desk clerk , I love people and love meeting new people. Seeing people progress from whatever their injury may have been is a joy to see, and knowing you were able to help makes you feel good. 
Summer Lehman, OTR/L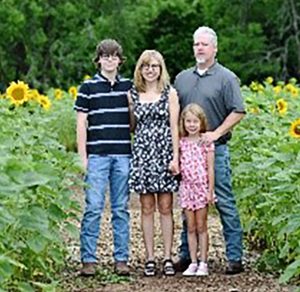 I have been an Occupational Therapist for 21 years and worked at Roosevelt for 19 years. I am the lead Occupational Therapist in rehab and manage the intern program. I love the inpatient rehab setting and teaching interns. I have been married for almost 20 years and have a 13-year-old son and an 8-year-old daughter.
Kasey Merna, RN Nurse Case Manager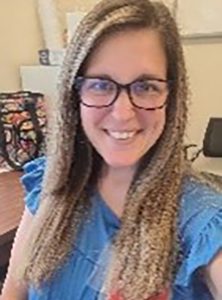 My name is Kasey Merna, I go by Brooke. I have been a nurse for six years and in Case Management for a little over a year. I have two kids, a 4-year-old girl and a 1-year-old boy. I love spending time with my babies when I am not at work doing anything and everything fun with them.
Priscilla Horton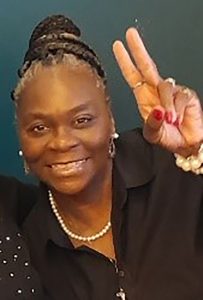 Priscilla Horton EVS. I love to shop, cook, and do yard work. I love to travel and meet new people. My favorite place to visit is Savannah Ga. I am not married but am in a relationship. I have one son and five grandchildren.
Logan Menke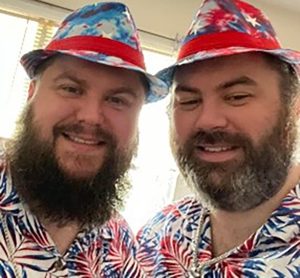 I am the Pharmacy Buyer here at Roosevelt.  I have been at Roosevelt since 2011.
Winter Brown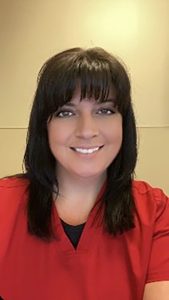 My name is Winter Brown. I live in Waverly Hall, Ga. I graduated from West Georgia Technical College in 2003 with an associate degree in radiologic technology. I joined Roosevelt Rehabilitation and Specialty Hospitals in November 2020 and became the Radiology Supervisor in April 2022. I am married with two children, ages 23 and 18.
I am truly blessed to be nominated for the SHINE award and I will always provide quality patient care to the best of my ability.
Holly Price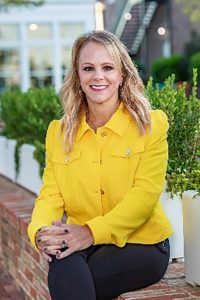 I'm the new manager for Respiratory Therapy at Roosevelt Rehabilitation and Specialty Hospital. I have been a Respiratory Therapist for 28 years, and thankful to be an RT because of the invaluable skills learned to save lives. I have learned the most from former colleagues I worked with at Roosevelt.  I'm proud to be a part of an amazing team and I hope to lead the best that I can.  We strive every day to help the Rehab patients reach their goals and take pride in the Respiratory Failure Program on the LTACH side.