"Children's Hospital of Georgia is my miracle place."
Words from the heart of mother Alicia Smith.
While pregnant with William "Reese," Smith came to Children's to meet with a Pediatric Urologist to understand the possibilities of birth defects her unborn child may experience.
The miracle workers
Reese was born December 12, 2009 with multiple birth defects and still experiences complications from several, which demands visits to Children's weekly for checkups.
"We were told that a child with this many conditions against him, probably wouldn't live long," Smith said.
At only a week old, he had surgery to repair gastroschisis1, where the intestines are found outside of the body. He still suffers from poor absorption, scar tissue and normal bowel movements.
Reese wears glasses due to an eye movement disorder present at birth, known as Duane's Syndrome2. He has had one surgery and may need further to maintain his vision.
He has a bicuspid aortic valve3 that is continually monitored.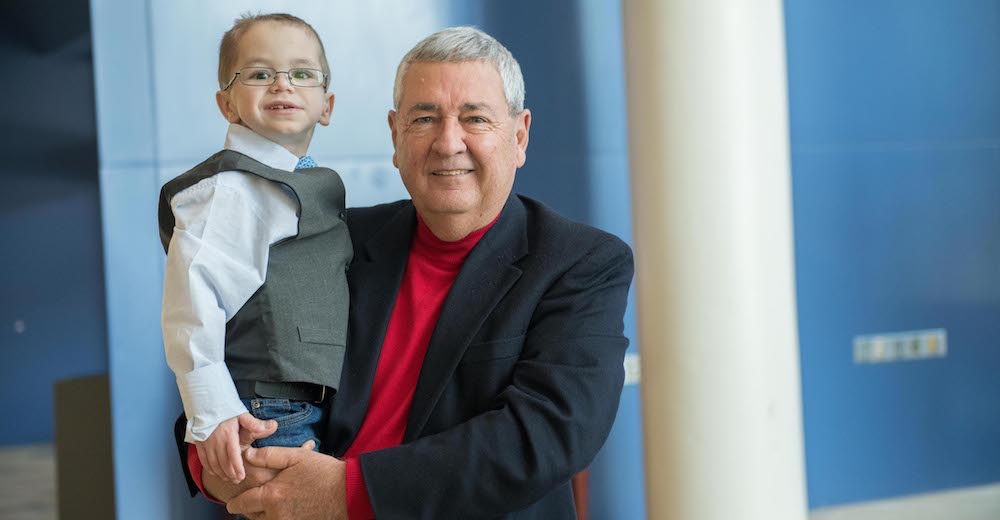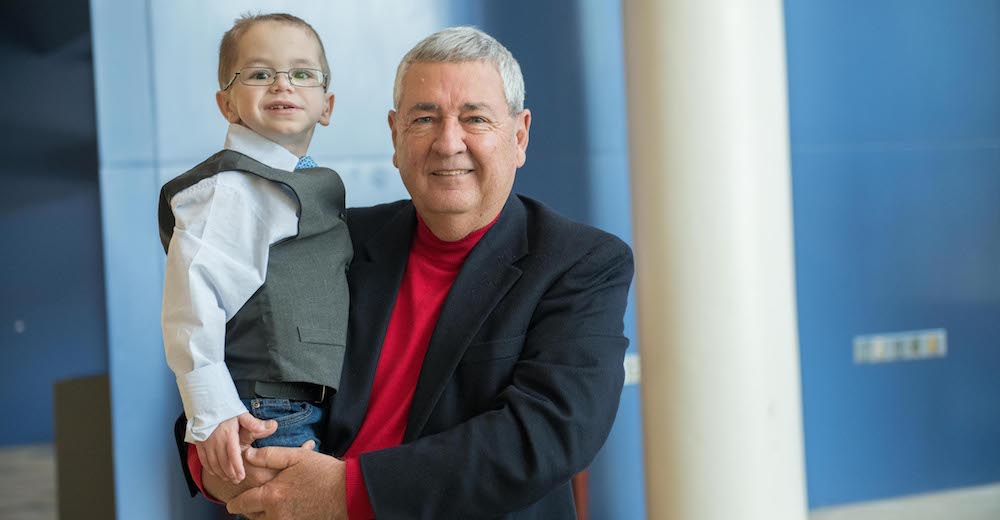 He was born with Stage 4 chronic kidney failure, with no kidney function, and only developed enough function at 3 weeks old to maintain until he could be started on dialysis4. He received 2 nephrostomy tubes5 a few weeks later that had to be changed several times over the course of his first 2 years. At 3 months old he was placed on peritoneal dialysis6. At 2.5 years old he was transitioned to hemodialysis7. At 3.5 years old, he received a kidney transplant at Children's.
He has had three urological surgeries for an underdeveloped bladder.
Following a urological procedure at 5 years old, his superior vena cava (SVC)8 clotted and he was diagnosed with a clotting disorder that placed him in the intensive care unit (ICU) for 45 days, a hospital stay totaling 55 days. During this time, he received 2 chest tubes9, a broviac central line placement10, a cardiac stent placement11 and was placed on a vent for several days due to the severity of his condition.
Smith recalled that there were several days that her family was unsure if they would ever bring Reese home.
"Had he been born anywhere else, I'm not sure he would have made it 24 hours," said Smith. "Children's has given us the possibility of life for Reese."
His love for Children's Hospital of Georgia
Reese loves coming to Children's weekly. Everyone knows who he is and even "comes to find him in the hallway just to catch up," Smith said. He loves being able to visit his favorite people in the clinic, operation room (OR), recovery or the pediatric intensive care unit (PICU).
When asked what he likes most about Children's, Reese eagerly shrieked "this is my favorite place on Earth." His favorite doctor is Dr. Charles Howell, surgeon-in-chief at Children's Hospital of Georgia, and his favorite department is nephrology12.
Life worth living
"Reese's story is long. It's sad. It's happy. It's tricky," Smith said. However, with as many scary moments her family has experienced, many more amazing moments have prevailed.
Reese recently performed with his aunt at a local festival and adored being on stage. He has a passion for music and enjoys playing and singing. And, with the help of the Make a Wish Foundation, he was able to visit the set of his favorite show, The Voice, in California, meet the coaches – Adam Levine, Blake Shelton, Gwen Stefani and Pharrell Williams – and attend a live show.
When he grows up, Reese said he wants to be a disc jockey by night and pediatric surgeon by day.
"It's hard to explain how much a place or people mean to you when they make it a possibility for your child to live," she said. "And not just be alive, but to live a life worth living."
Conditions defined
Gastroschisis – A birth defect of the abdominal wall where the baby's intestines are found outside of the baby's body, through a hole near the belly button.
Duane's Syndrome – An eye movement disorder that limits eye movement in certain directions.
Bicuspid aortic valve – While most people are born with 3 small flaps to help carry oxygen-rich blood from the heart to the body, a bicuspid only has 2 small flaps.
Dialysis – A process that removes waste from the blood when the kidneys are unable to do so.
Nephrostomy tubes – A catheter inserted through the skin and into the kidney to drain urine into a bag.
Peritoneal dialysis – A form of dialysis where a catheter is placed into the abdomen to filter waste products from the blood when the kidneys are unable to do so.
Hemodialysis – A form of dialysis where a machine filters wastes, salts and fluids from the blood when the kidneys are unable to do so.
Superior vena cava (SVC) – The large vein that receives blood from the upper body into the right atrium of the heart.
Chest tubes – Tubes that are placed into the chest cavity to drain blood, fluid or air from the lungs, heart or esophagus.
Broviac central line placement – A long catheter that is inserted into the large vein that leads directly to the heart.
Cardiac stent placement – The placement of a wire mesh stainless steel tube to hold and artery open.
Nephrology – A specialty of medicine that focuses on the kidneys.
[chog20]